Larvae - Exit Strategy (2012)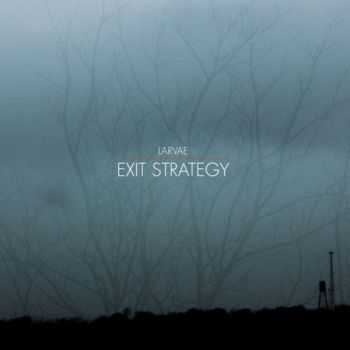 Artist
: Larvae
Title Of Album
: Exit Strategy
Year Of Release
: 2012-04-13
Label
: Ad Noiseam / ADN 160
Genre
: Ambient, Electronic, IDM
Format
: mp3
Quality
: V0 Kbps
Total Time
: 45:24 min
Total Size
: 83.4 MB
Tracklist:
1. Locked From The Inside 04:58
2. Her Hair 04:01
3. Vows & Promises 04:22
4. Final Straw 04:21
5. The Switch 04:38
6. The Life You Waste May Be Your Own 05:05
7. N-1 03:34
8. Quitter 04:34
9. Easy 05:08
10. Exit Strategy 04:25
Larvae's fourth album is a highly introspect and mesmerizing work which takes a step forward from the more electronic trilogy formed by "Fashion Victim", "Dead Weight" and "Loss Leader". An instrumental, solo work, it is a place where long strings and fragile melodies form a contemplative landscape and relegates the electronic beats to the backgrounc. An intense collection during which Larvae focuses on its most emotional and sincere side, here is a necessary album for introvert nights and profound, closed-eyes listening.
Информация
Посетители, находящиеся в группе Гости, не могут оставлять комментарии к данной публикации.