VA - Accretion (2012)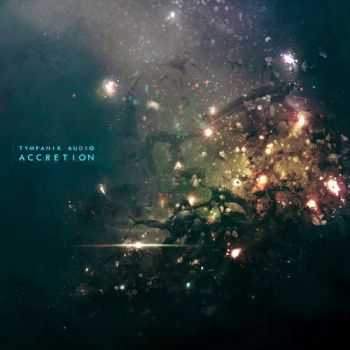 Artist
: VA
Title Of Album
: Accretion
Year Of Release
: 2012-12-04
Label
: Tympanik Audio / TD015
Genre
: Ambient, IDM, Rhythmic Noise, Downtempo
Quality
: 320 Kbps
Total Time
: 226:35 min
Total Size
: 543 MB
Tracklist:
01. Unterm Rad: Inamorata
02. Access To Arasaka: Fragments Of A Hologram Rose
03. Flint Glass: Talawaitichqua
04. Zentriert Ins Antlitz: Pasiphae
05. Flaque: Darkness Is Falling
06. Tineidae: Damaged Datastream
07. Stendeck: Let Us Conversate Again
08. Geomatic: They Come From Within
09. Ex_Tension: Reso (live)
10. Totakeke: In The Woods
11. Opposite Exhale: Stare Into The Sun
12. ESA: The Shape Of Hate To Come
13. Ad·ver·sary: Plan B
14. Fractional: Tess
15. Zeller: Textura
16. Endif: City
17. Lucidstatic: Cauterize The Emotion
18. Worms Of The Earth: Mucalinda
19. [Haven]: Gewura
20. Undermathic: Tympanik
21. Tapage: Crystal Flabs Resonating
22. Erode: Stasis
23. Disharmony: Lights Of Us
24. Haujobb: Revolve
25. C.H. District: Sanzu
26. r.roo: Heaven Drops His Stars On Our Heads
27. Famine: Salbutamol
28. Candle Nine: Roosevelt Station
29. Aphorism: No Dialtone
30. Known Rebel: Finch Avenue
31. Autoclav1.1: The Pledge
32. Displacer: Rattlesnake (feat. Aidan Baker)
33. Black Lung: The Brotherhood Of Saturn (feat. Spiderface)
34. Meander: A Bed Of Leaves
35. Normotone: Once In My Quiet Room
36. Anklebiter: Obliquely
37. Dirk Geiger: Anniversary Of Giants
38. c.db.sn: Athousandmiles
39. Comaduster: Connecting The Seams
40. Subheim: Space Corridor
41. Integral: Empty
42. SE: Aglaope (feat. Fyre)
Информация
Посетители, находящиеся в группе Гости, не могут оставлять комментарии к данной публикации.