Yellow Magic Orchestra - No Nukes 2012 [Remastered 2015]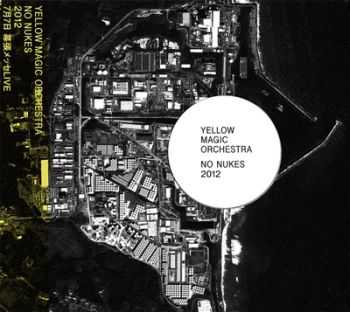 Исполнитель:
Yellow Magic Orchestra
Страна:
Japan
Альбом:
No Nukes 2012
Жанр
:
Electropop, New Wave
Лейбл
: Commmons
Год выхода:
2015
Формат:
MP3 CBR 320 kpbs
Размер:
175 МБ
On July 7–8, 2012, a two-day mass rock concert called No Nukes 2012 was held in the Makuhari Messe Convention Center in Chiba, near Tokyo.
The organizer was Sakamoto Ryuichi, member of the groundbreaking Japanese technopop group Yellow Magic Orchestra (YMO) and Academy Award-winning composer.
Profits from the concert were donated to Sayonara Genpatsu 1000 Man Nin Akushon (Citizens' Committee for the 10 Million People's Petition to say Goodbye to Nuclear Power Plants), an antinuclear group which Sakamoto has been backing, along with Nobel Prize-winning author Oe Kenzaburo and others.
The concert featured performances by 18 groups, including pioneering electronic groups Kraftwerk and YMO as well as rock bands Asian Kung-Fu Generation, Acidman, and others.Tracklist:
1. Radioactivity (6:03)
2. Firecracker (5:17)
3. Solid State Survivor (4:33)
4. La Femme Chinoise (中国女) (6:23)
5. Thousand Knives (5:50)
6. Cosmic Surfin' ~Absolute Ego Dance (6:31)
7. Tong Poo (6:12)
8. Rydeen (6:41)
Download:
Информация
Посетители, находящиеся в группе Гости, не могут оставлять комментарии к данной публикации.