VA - Exotic Wafture #22 (2011)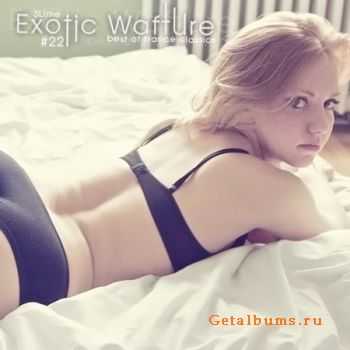 Artist:
VA
Title:
Exotic Wafture #22
Style:
Vocal Trance, Uplifting Trance
Date: 13.12.2011
Quality: 320 kbps
Tracks: 14
Size: ~242 Mb
Tracklist:
001. Yuri Kane - Right Back
002. Phynn feat. Antonia From Jets Overhea - Hello Love
003. Roger Shah & Tenishia feat. Lorilee - Catch A Cloud (Roger Shah Mix)
004. ATB - Could You Believe (Original Mix)
005. Josh Gabriel pres. Winter Kills - Deep Down (Alex M.O.R.P.H. Remix)
006. Beat Service ft. Emma Lock - Hiding To Nothing (Original Mix)
007. Markus Schulz feat. Khaz - Dark Heart Waiting (Jochen Miller Remix Edit)
008. Dash Berlin - Never Cry Again (Amurai's Los Angeles mix)
009. Tube Tonic - Try (Trance Arts Remix)
010. Chris Reece And Luciana Di Nardo - Still Breathin (Original Vocal Mix)
011. Matt Darey presents Urban Astronauts feat. Kristy Thirsk - Black Flowers (Aurosonic 2nd Remix)
012. Vadim Soloviev feat. Nadja - New Life (Soloviev Overplayed Mix)
013. Mike Shiver vs. Matias Lehtola - Nana (Filo & Peri's Big Room Revival)
014. Turboweekend - Trouble Is (Tiesto Remix Club Edit)
Информация
Посетители, находящиеся в группе Гости, не могут оставлять комментарии к данной публикации.