Vocal Passion Vol.16 (2011)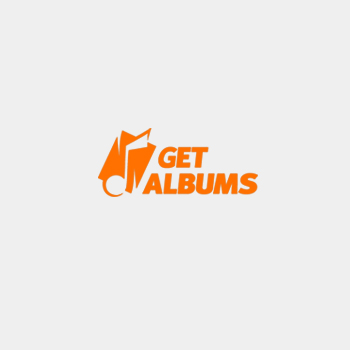 Артист:
VA
Альбом:
Vocal Passion Vol.16
Жанр,стиль:
Vocal Trance
Дата релиза:
16.12.2011
Битрейт аудио:
320 kbps / 44100Hz / Joint Stereo
Аудио кодек:
MP3
Тип рипа:
unmixed, by tracks
Размер:
406 mb
Tracklist:
001. Protoculture & Shannon Hurley feat. Shannon Hurley - Sun Gone Down (Original Mix)
002. Jonas Steur & Jennifer Rene - Still I Wait (In Search Of Sunrise Remix)
003. Orjan Nilsen - The Mule (Album Mix)
004. Pedro Del Mar & Rave Channel - Connection (Original Mix)
005. Josh Gabriel presents Winter Kills - Waiting (Album Mix)
006. Aggressor & Lucas Hache - 1000 Miles Deeper (Vocal Mix)
007. Alex Kunnari feat. Emma Lock - You & Me (Khomha & Julius Beat Remix)
008. Nadia Ali feat. Starkillers & Alex Kenji - Pressure (Calvin West Extended Remix)
009. Philippe El Sisi feat. Josie - Over You (Heatbeat Remix)
010. Matt Hardwick vs. Smith Pledger - Connected (Vocal Mix)
011. Allure feat. JES - Show Me The Way (Solarstone Remix)
012. John Dahlback - Back To The Dancefloor (Halbro Remix)
013. Marcia Juell - Calling (Mr 8londe'5 Cascading Trip Mix)
014. Johan Vilborg feat. Seven Palmberg - She Made Me Smile (Adastra Remix)
015. Pure Butt3rfly - Died In Your Arms (Bootyshine Remix)
016. Lange feat. Sarah Howells - Fireworks (Club Mix)
017. Alex Larichev feat. Holly Prothman - The Same Way (KhoMha Sunrise Mix)
018. Max Graham feat. Neev Kennedy - So Caught Up (Original Mix)
019. Albert Keyn - Brother's Signs (Original)
020. Moonbeam - Breathless (Original)
021. Marcel Woods - Sunrise (Sunrise Vocal Mix)
022. Majai - Emotion Flash (Elevation Big Room Remix)
023. Alex Sayz feat. Nadia Ali - Free To Go (Original Mix)
024. Markus Schulz feat. Jennifer Rene - Not The Same
Скачать Vocal Passion Vol.16
Информация
Посетители, находящиеся в группе Гости, не могут оставлять комментарии к данной публикации.