Voices in my Head Volume 23 (2011)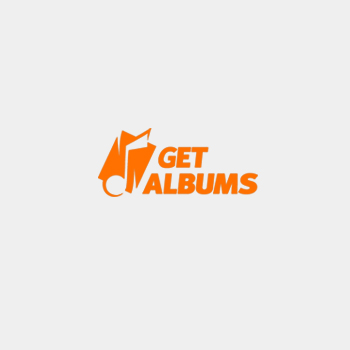 Артист:
VA
Альбом:
Voices in my Head Volume 23
Жанр,стиль:
Vocal Trance
Дата релиза:
19.12.2011
Битрейт аудио:
320 kbps / 44100Hz / Joint Stereo
Аудио кодек:
MP3
Тип рипа:
unmixed, by tracks
Размер:
414 mb
Tracklist:
001. John O'Callaghan feat. Cathy Burton - Perfection
002. Jonas Steur & Jennifer Rene - Still I Wait (In Search Of Sunrise Remix)
003. Menno De Jong feat. Ellie Lawson - Place In The Sun (Original Mix)
004. Josh Gabriel presents Winter Kills - Like A Stone (Album Mix)
005. Josh Gabriel Pres Winter Kills - Hot As Hades (John O'Callaghan Deep Dream Remix)
006. Khoa & Martin Pres Khoma feat. Alisha Nauth - Over Soon (Train) (Bryant Baker Remix)
007. Marcel Woods - Sunrise (Sunrise Vocal Mix)
008. Marcia Juell - Calling (Mikael Johnston Remix)
009. Nadia Ali feat. Starkillers & Alex Kenji - Pressure (Calvin West Extended Remix)
010. Kyau & Albert - Be There 4 U (Mat Zo remix)
011. John Dahlback - Back To The Dancefloor (Halbro Remix)
012. Mario Hammer feat. Asheni - Life Befor The Earthquake (Original Mix)
013. Maurice Delgado feat. Perky - Survive (Original mix)
014. Johan Vilborg feat. Seven Palmberg - She Made Me Smile (Adastra Remix)
015. Kaskade feat. Haley - Dynasty (A-Peace Remix)
016. NHeaven feat. Emma Lock - Destiny (Original Mix)
017. Masoud feat. Hannah Ray - Here We Go
018. Miroslav Vrlik - Heat Of The Night (Dave Horne Remix)
019. Linnea Schossow - Someone Like You (Original Mix)
020. Max Graham feat. Neev Kennedy - So Caught Up (Original Mix)
021. Masters & Nickson feat. Justine Suissa - Out There (5th Dimension) (Mike Shiver Vocal Mix)
022. Moonbeam - Breathless (Original)
023. Kostya Veter feat. Madelin Zero - Envy
024. Majai - Emotion Flash (Elevation Big Room Remix)
025. Jonas Stenberg - I Will Find You (Paul Ercossa Remix)
Скачать Voices in my Head Volume 23
Информация
Посетители, находящиеся в группе Гости, не могут оставлять комментарии к данной публикации.