Euphoric Emotions 2011 (New Year's Eve Special) (2011)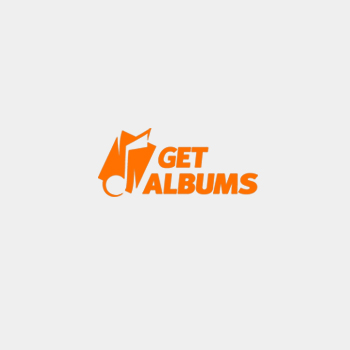 Исполнитель
: VA
Альбом
: Euphoric Emotions 2011 (New Year's Eve Special)
Год выпуска
: 25.12.2011
Размер
: 435 MB
Качество
: MP3 /320 kbps
Жанр
: Trance, Vocal Trance, Uplifting Trance
Треклист:
001. Manufactured Superstars feat. Scarlett Quinn - Take Me Over (Bingo Players Remix)
002. Pulser feat. Molly Bankcroft - In Deep
003. John Dahlback - Back To The Dancefloor (Halbro Remix)
004. Triple A - Winter Stayed (Alex M.O.R.P.H. Mix)
005. Grace - Not Over Yet (Max Graham vs. Protoculture Remix)
006. Mark Eteson feat. Audrey Gallagher - Breathe On My Own (Daniel Kandi Remix)
007. Tom Colontonio ft. CiBon - The Sun
008. The Waves - Sakura (Luigi Lusini & Thomas Schwartz Mix)
009. Moonbeam & Eitan Carmi feat. Matvey Emerson - Wanderer (Progressiver Remix)
010. Lemon & Einar K feat. Paul Johannessen - Everlasting (Original Mix)
011. Timmy & Tommy feat. Leila - Perfect Motion
012. Wellenrausch - Sanctified (Original Mix)
013. John O'Callaghan feat. Timmy & Tommy - Talk To Me (Activa Pres Solar Movement Remix)
014. Ronski Speed Presents Sun Decade feat. Emma Lock - U Got Me (club mix)
015. Will Holland feat. Jeza - Start Again (Original Intro Mix)
016. Sneijder - Away From Here (Arty Remix)
017. Susana ft. Julian Vincent - Fall In Deep (Alexander Popov Remix)
018. Nic Chagall & Duderstadt ft. Relyk - Alone With You
019. Whiteroom feat. Amy Cooper - Someday
020. Tritonal feat. Cristina Soto - Still With Me (Club Mix)
021. Vitodito - Napoli (Sunn Jellie Remix)
022. Masters & Nickson feat. Justine Suissa - Out There (5th Dimension) (Mike Shiver Vocal Mix)
023. Perpetuous Dreamer - The Sound Of Goodbye (Armins Tribal Feel Extended)
024. Susana - Home (Daniel Kandi Retrofit Remix)
025. tyDi ft. Sarah Howells - Acting Crazy (Tom Fall Remix)
Скачать альбом Euphoric Emotions 2011 (New Year's Eve Special)
Информация
Посетители, находящиеся в группе Гости, не могут оставлять комментарии к данной публикации.