Armin van Buuren - A State of Trance 546 (02-02-2012)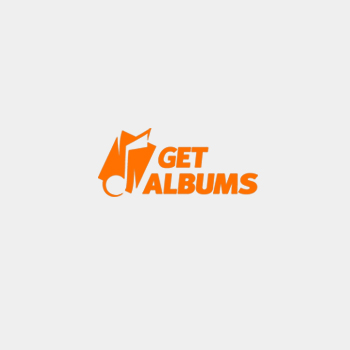 Исполнитель
: Armin van Buuren
Альбом
: A State of Trance 546
Год выпуска
: 02-02-2012
Размер
: 220 MB
Качество
: MP3 /256 kbps
Жанр
: Trance
Треклист:
01. Omnia feat. Melissa Loretta - Halo [Ava Recordings]
02. Andrew Bayer & Matt Lange feat. Kerry Leva - In And Out Of Phase (Club Edit) [Anjunabeats]
03. Hanski - Placebo [Infrasonic Progressive]
04. Rory Gallagher & Mike Lane - Oasis (Solid Stone Remix) [Alter Ego]
05. Neev Kennedy - The Unknown (DNS Project Original Mix) [A&R]
06. Mark Otten - Hyperfocus (Wezz Devall Remix) [Armada] [Tune Of The Week]
07. Paul van Dyk feat. Austin Leeds - Verano (PvD's Evolution mix) [Vandit]
08. Roger Shah feat. Kosheen - Shine (Sean Tyas F the Piano Dub) [Magic Island]
09. Tenishia & Ruben de Ronde - Marsascala [Armada]
10. Beat Service feat. Gemma Pavlovic - Masquerade [S107]
11. Marcel Woods - Cherry Blossom (Setrise Remix) [Musical Madness]
12. Bobina - Diamond Hell [Magik Muzik]
13. Chris Schweizer - Ultra [Captivating Sounds]
14. Sergey Prosvirin - Starfall (Ost & Meyer remix) [Infinity]
15. Dash Berlin feat. Jonathan Mendelsohn - World Falls Apart (Club Mix) [Aropa] [Future Favorite]
16. Lange & Audrey Gallagher - Our Way Home [Lange Recordings]
17. Dark Matters feat. Jessie Morgan - The Real You (Jorn van Deynhoven Remix) [S107]
18. Aknael & Bekeela feat. Jane Maximova - Your Love (Dallaz Project Remix) [Vendace]
19. Sound Players - Baiana (Paul Miller Vs. Ronald de Foe Remix) [Music En Route]
20. Indecent Noise Feat. Ridgewalkers - Full Moon Fever (Power Dub) [Fraction Records]
21. Odonbat - Promised [Unearthed]
22. Falcon - Kestrel [Red Forge Recordings]
23. Cyclone - Salobre (Nickelson remix) [Cloud 9 Dance] [ASOT Radio Classic]
Скачать альбом Armin van Buuren - A State of Trance 546
Информация
Посетители, находящиеся в группе Гости, не могут оставлять комментарии к данной публикации.