Voices in my Head Volume 27 (2012)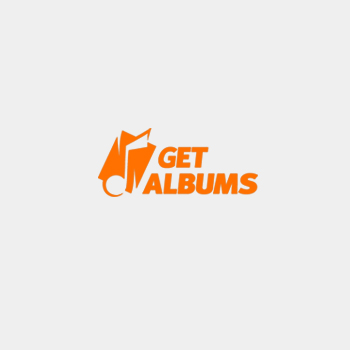 Артист:
VA
Альбом:
Voices in my Head Volume 27
Жанр,стиль:
Vocal Trance
Дата релиза:
10.03.2012
Битрейт аудио:
320 kbps / 44100Hz / Joint Stereo
Аудио кодек:
MP3
Тип рипа:
unmixed, by tracks
Размер:
413 mb
Tracklist:
001. Tiff Lacey feat. Der Mystik - A Story Told (Original Mix)
002. tyDi feat. Sarah Howells - Acting Crazy (Tom Fall Remix)
003. The Crystal Method - Come Back Clean (Daniel Wanrooy & Mark Green Remix)
004. Sander Van Doorn - Drink To Get Drunk (Extended Version)
005. Nitrous Oxide - Gr8! (Original Mix)
006. Pedro Del Mar feat. Emma Lock - Guilty (Pedro Del Mar's ProgTrance Mix)
007. Moonbeam feat. Avis Vo - Hate Is The Killer (Arty Remix)
008. Sensetive5 feat. Liek - I Cant Believe (Original Mix)
009. The Blizzard With Gate - Iselilja (Michael Cassette Remix)
010. tyDi - Long Nights On Fast Planes
011. Shogun - Lotus (Original Mix)
012. Shane Halcon feat. Tiff Lacey - Must Have Fallen (Original Mix)
013. Solarstone feat. Julie Scott - Night Signals (Vadim Zhukov TFA Remix)
014. Rave CHannel - Paradise (Original Mix)
015. Rory Gallagher feat. Sean Ryan - Remember Me (Colonial One Remix)
016. NatLife feat. Inesse - Road To The Far East (Asia 2011 Mix)
017. Richard Durand feat. Hadley - Run To You (Original Mix)
018. Manufactured Superstars feat. Selina Albright - Serious (Calvin Harris Remix)
019. Tenishia - Shores of Eden (Original Mix)
020. Within Temptation - Sinead (Clashback Club Mix)
021. Mike Saint-Jules pres. Saint X feat. Sandel - Summerlives (Original Mix)
022. Pakka feat. Simon - The Light (Original Mix)
023. Matt Lange feat. Cristina Soto - The Other Shore (Original Mix)
024. Solis & Sean Truby feat. Anthya - Timeless (Protoculture Remix)
025. Mat Zo & Arty vs. Justice - We Are Mozart's Friends (SHato & Paul Rockseek Mashup)
Скачать Voices in my Head Volume 27
Информация
Посетители, находящиеся в группе Гости, не могут оставлять комментарии к данной публикации.