Vocal Passion Vol.22 (2012)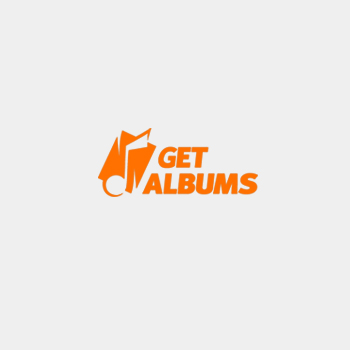 Артист:
VA
Альбом:
Vocal Passion Vol.22
Жанр,стиль:
Vocal Trance
Дата релиза:
19.03.2012
Битрейт аудио:
320 kbps / 44100Hz / Joint Stereo
Аудио кодек:
MP3
Тип рипа:
unmixed, by tracks
Размер:
379 mb
Tracklist:
001. Mark Eteson - Blackboard (Original Mix)
002. Andrew Bennett - Break Away (Original Mix)
003. Maor Levi feat. Ashley Tomberlin - Chasing Love (Maor Levi Club mix)
004. tyDi feat. Protoculture & Meighan Nealon - Criminal (Album Mix)
005. Sean Bay feat. Arabella - Deep Inside (Intro Mix 2011)
006. Physical Phase feat. Loreen Chimenti - Donne Moi Ton Corps (Vincent Licata Remix)
007. Dj Nail with Kudesnik & PriSe feat. V.Ray - Falling With You
008. Paul Oakenfold feat. Matt Goss - Firefly (Kenneth Thomas Remix)
009. Crystal Rock & Hornyshakerz - How Will I Know (Original Mix)
010. DJ Feel feat. Loona - I ll Find Myself (DJ Feel Up Remix)
011. Andre Nikkensen feat. Angelika Borof - I'm Freezing (Original Mix)
012. Lykke Li - Little Bit (Amurai Remix)
013. Temple One feat. Neev Kennedy - Love The Fear (Original Mix)
014. Shane Halcon feat. Tiff Lacey - Must Have Fallen (Original Mix)
015. Rave Channel - Paradise (Luke Terry Remix)
016. Boom Jinx feat. Justine Suissa - Phoenix From The Flames (Club Mix)
017. Manufactured Superstars feat. Selina Albright - Serious (Calvin Harris Remix)
018. Within Temptation - Sinead (Clashback Club Mix)
019. Grafiti feat. The Steals - Sinner (Michael Cassette 2012 Remix)
020. Federation - Something To Dream About (Original Mix)
021. Allure feat. Emma Hewitt - Stay Forever (Extended Version)
022. Goldenscan - Sunrise 2011 (Original Mix)
023. Eddie Middle-Line - Sunset Feel (DubVision Remix)
024. Moonbeam & Eitan Carmi feat. Matvey Emerson - Wanderer (Progressiver Remix)
025. Chris Cockerill feat. Mitch Tribick - With Angels (Dean Anthony Remix)
Скачать Vocal Passion Vol.22
Информация
Посетители, находящиеся в группе Гости, не могут оставлять комментарии к данной публикации.