Trance. Vocal Fascination 19 (2012)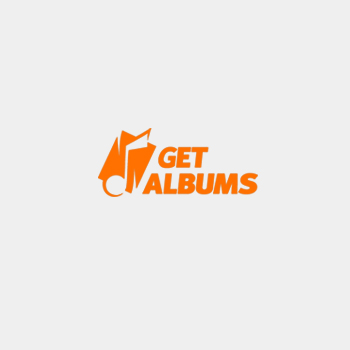 Исполнитель
: VA
Альбом
: Trance. Vocal Fascination 19
Год выпуска
: 03.05.2012
Размер
: 418 MB
Качество
: MP3 /320 kbps
Жанр
: Uplifting Trance, Vocal Trance
Треклист:
001. Andre Visior - Angels (Grey & Frost Club Mix)
002. Cerf, Mitiska & Jaren - Another World (Shogun Remix)
003. Andy Van Kayne - Azure Dreamland (Original Mix)
004. Cosmic Gate feat. Alana Aldea - Beautiful Destruction (Original Mix)
005. Armin van Buuren feat. Fiora - Breathe In Deep (The Blizzard Remix)
006. Cymatics - Empire Of The Sun (Original Mix)
007. Dennis Sheperd feat. Ana Criado - Fallen Angel (Dennis Sheperd Club Mix)
008. Black Spider - Heart Of The Sun (Luigi Lusini & Fausto Fanizza Edit Mix)
009. Dark Matters feat. Jess Morgan - I Don't Believe In Miracles (Shogun Remix)
010. DJ Feel feat. Loona - I ll Find Myself (Original Mix)
011. ATB feat. Melissa Loretta - If It's Love (Jeziel Quintela, Jquintel & Manufactured Superstars Remix)
012. DNS Project & Fast Distance - Kickdown (Original Mix)
013. Elsa Hill - Lost (Stonevalley Remix)
014. Defcon Audio feat. Julie Harrington - Lost In You (Liebekx Remix)
015. Chakra - Love Shines Through (Original Mix)
016. Ferry Tayle feat. Hannah Ray - Memory Of Me (Estiva Remix)
017. Boom Jinx feat. Justine Suissa - Phoenix From The Flames (Club mix)
018. Erven Miller feat. Ekatherina April - Really Loved You
019. Dave Emanuel & Steve Nyman - Rise & Fall (Bjorn Akesson Remix)
020. Dart Rayne - Sanctum (Original Mix)
021. Cardinal feat. Arielle Maren - Sink Into Me (Protoculture Dub Remix)
022. Betsie Larkin & John O'Callaghan - The Dream (Jason van Wyk Remix)
023. Arty feat. Tania Zygar - The Wall (Original Extended Mix)
024. Beat Service feat. Cathy Burton - When Tomorrow Never Comes (Original Mix)
025. Exostate - Without Warning (Suncatcher Remix)
Скачать альбом Trance. Vocal Fascination 19
Информация
Посетители, находящиеся в группе Гости, не могут оставлять комментарии к данной публикации.