Andy Moor - Zero Point One (2012)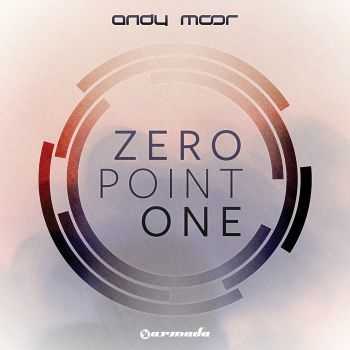 Artist
: Andy Moor
Title Of Album
: Zero Point One
Year Of Release
: 2012-07-06
Label
: Armada Music / ARDI 3164
Genre
: Trance
Quality
: 320 kbps
Total Time
: 161:53 min
Total Size
: 373,46 MB
Tracklist:
1. Andy Moor - Atmospherica 2:37
2. Andy Moor - November Morning 3:16
3. Andy Moor feat. Nicole McKenna - Please Forgive Me 4:02
4. Andy Moor feat. Meredith Call - Undeserved 4:02
5. Andy Moor & Daniel Paul Davis - Ordinary People 5:32
6. Andy Moor & Ashley Wallbridge feat. Gabriela - World To Turn 4:29
7. Andy Moor & Betsie Larkin - Love Again 6:34
8. Andy Moor feat. Carrie Skipper - Elysian Fields 4:59
9. Andy Moor feat. Sue Mclaren - Trespass 6:07
10. Andy Moor feat. Hysteria - Leave Your World Behind 3:50
11. Andy Moor feat. Jessica Sweetman - In Your Arms 3:59
12. Andy Moor & Orkidea - Orbithing 5:34
13. Andy Moor feat. Carrie Skipper - Tora's Angel 4:00
14. Andy Moor feat. Carrie Skipper - Story Of My Life 6:00
15. Andy Moor feat. Jeza - Don't Sound The Alarm 3:55
16. Andy Moor - K Ta 4:17
17. Andy Moor feat. Stine Grove - Time Will Tell 5:57
18. Andy Moor feat. Slimmie - Turning Me On 4:44
19. Andy Moor - Zero Point One (Full Continuous DJ Mix 77:59
Exploring musical boundaries for over 15 years and living out a passion for musical depth finally led to Andy Moor's long-awaited debut album: Zero Point One. A thought-provoking title, letting you have a look inside the world of a creative mind and perfectionist. Andy Moor: "It s an intriguing number, which seems so small, yet is so much bigger than zero. It's because I feel that my music normally takes a few listens to fully understand and appreciate. I had been writing the album for many years, but as I was getting close to the end I wasn't happy with some of the older tracks so I scrapped those and replaced them with new ones. This is how it progressed for years. The actual current tracks on the album were probably made in the last 6 months, despite the process taking years. I just felt that zero point one is the numerical similar. Think of it in a different context and you will have a different appreciation of it every time." Now is the time for the UK producer. The mastermind behind some of today's biggest classics, the label owner of the successful AVA Recordings and a man treasured for his productions, remixes and collaborations is ready to take the lead. His classics 'Halcyon', 'Fake Awake', collaborations 'Daydream', 'Air For Life', 'Faces' and of course his Grammy nominated remix for 'Delerium - Angelicus', have earned a place in the hearts of many EDM fans, and so will the musical pieces on Zero Point One. Andy Moor has always been a name that means so much to so many, and now itÉs time to give his fans something special. Through Zero Point One , Andy Moor brings you 18 originals, travelling from the depths of ambient to the thick bass of progressive, melodic trance, rocking break beat and songs well beyond the sound of fusion. The album features collaborations with talented producers and vocalists such as Meredith Call, Carrie Skipper, Sue McLaren, Betsie Larkin, Ashley Wallbridge and Orkidea. Timeless productions that were well worth the wait.
Информация
Посетители, находящиеся в группе Гости, не могут оставлять комментарии к данной публикации.