VA - A State of Trance Radio Top 20 August 2012 (2012)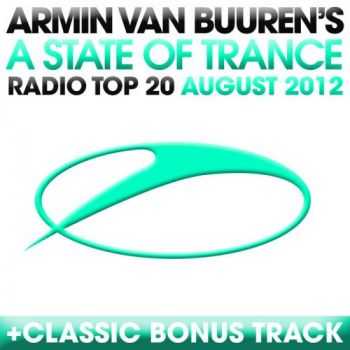 Artist
: VA
Title Of Album
: A State of Trance Radio Top 20 August 2012
Year Of Release
: 2012
Label
: Armada Music Holland
Genre
: Trance
Quality
: MP3
Bitrate
: 320kpbs/44.1KHz/Full Stereo
Total Time
: 138:22
Total Size
: 317 MB
Tracklist:
1. Ashley Wallbridge – Bang The Drum (Feat Audrey Gallagher-Omnia Remix)
2. Headstrong – Love Until it Hurts (Feat Stine Grove-Solis and Sean Truby Mix)
3. Dark Matters – Loneliness Won't Leave Me Alon (Feat Neev Kennedy-Sebastian Brandt Remix)
4. Luigi Lusini and Starchaser – All I Want (Feat Molly Bancroft-Matteo Marini Radio Cut Mix)
5. W and W – Moscow (Radio Edit)
6. Lemon and Einar K Presents Cap – Bit by
7. Max Graham – Still There's You (Feat Jeza-Tomas Heredia Remix)
8. Sean Tyas – The World (Feat Lo-Fi Sugar)
9. Alex M.O.R.P.H. – Antara (Feat Sylvia Tosun-Dub Mix)
10. Markus Schulz – Caught (Feat Adina Butar-Tritonal Club Mix)
11. Celauro – Soundwaves
12. Dash Berlin – Silence in Your Heart (Feat Chris Madin-Antillas Remix)
13. Roger Shah – One Love (Feat Carla Werner-An
14. Marcel Woods and W and W – Trigger (Origin)
15. Paul Oakenfold – Surrender (Feat J Hart-Maison and Dragen Remix)
16. Nitrous Oxide and Dan Stone – Nautica (Original Mix Edit)
17. C – Systems and Bushi-Ari (Suncatcher Remix)
18. Andain – Turn Up The Sound (Tydi Remix)
19. Tydi – Sex, Lies and Still Oblivious (Ltn Remix)
20. Andy Moor – Trespass (Feat Sue Mclaren)
21. Conjure One – Tears from The Moon (Feat Sinead O'conner-Tiesto in Search of Sunrise Remix)
Информация
Посетители, находящиеся в группе Гости, не могут оставлять комментарии к данной публикации.