Nikolay Kempinskiy - Terminal of Trance 082 (2012)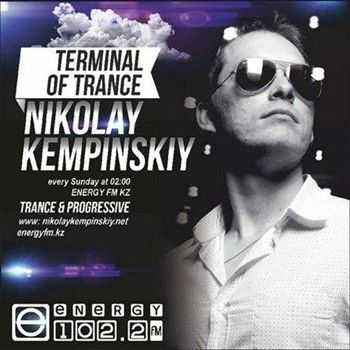 Artist:
Nikolay Kempinskiy
Title:
Terminal of Trance 082
Genre: Trance
Format: WEB
Rel Date: 2012
Quality: 320 kbps
Tracks:11
Size: 137 mb
Tracklist:
01. Signum - The Timelord (Original mix) Classic Tune 2004
02. Dash Berlin feat Kate Walsh - When you were around (Extended mix)
03. Front - Yossu (Denis Sender Remix)
04. Andy Moor feat Sue Mclaren - Trespass (Antillas and Dankann Club mix)
05. Sequentia, Alan Morris - Contact (Original Mix)
06. John B feat. Kirsty Hawkshaw - Connected (Craig Connelly Remix) TUNE OF THE WEEK
07. Arman Bahrami - Farewell (Original Mix)
08. Ralphie B - The Holy Grail (Original Mix)
09. Jass Morgan, Aeris - What Do You Feel (Re Locate Vs Robert Nickson Banging Remix)
10. Ost and Meyer - Argentum (Original mix)
11. Alex Larichev - Operatic (Matt Bukovski Remix)
Информация
Посетители, находящиеся в группе Гости, не могут оставлять комментарии к данной публикации.