Nikolay Kempinskiy - Best Of November 2012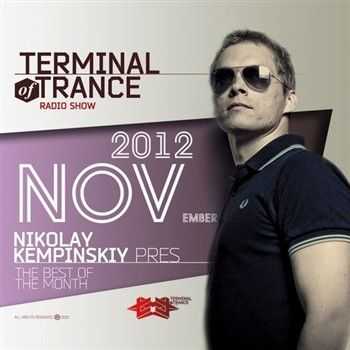 Artist:
Nikolay Kempinskiy
Title:
Best Of November 2012
Genre: Trance
Format: WEB
Rel Date: 2012
Quality: 320 kbps
Tracks:18
Size: 205 mb
Tracklist:
01. Matt Bukovski - Blissful Time (Original Mix)
02. John B feat. Kirsty Hawkshaw - Connected (Craig Connelly Remix)
03. Letthemusicplay.UTRB - All I Can Give You (UTRB feat Ashley Wallbridge Remix)
04. Sunny Lax - Isla margarita (original mix)
05. Giuseppe Ottaviani feat. Amba Shepherd - lost for words (club mix)
06. Faruk Sabanci - Elveda (Original Mix)
07. Andrew Rayel feat Jano - How Do I Know (Club Mix)
08. Abstract Vision, Elite Electronic, Broning - Relict (Original Mix)
09. Tenishia - Where do we begin (Andrew Rayel remix)
10. Above and Beyond feat Zoe Johnston - Alchemy (Above and Beyond club mix)
11. Solid Stone - Refresh (Original Sunrise Mix)
12. DGoh - Minus Degrees (Eximinds Remix)
13. Alexandre Bergheau - Colors Of Persia (Original Mix)
14. Robert Lyttle - Never forget (oryginal mix)
15. Dash Berlin feat Kate Walsh - When you were around (Extended mix)
16. Bissen - Clockwise (Original Mix)
17. Alex Larichev - Operatic (Matt Bukovski Remix)
18. Photographer - Airport (Original Mix)
Информация
Посетители, находящиеся в группе Гости, не могут оставлять комментарии к данной публикации.