Trance Moments Vol. 5 (2014)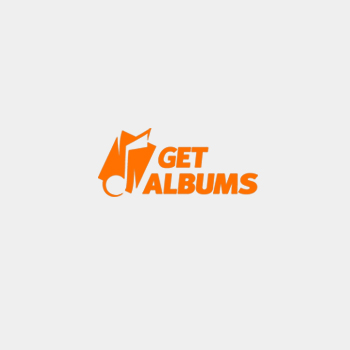 Исполнитель:
VA
Альбом:
Trance Moments Vol. 5
Лейбл:
Trance in Motion
Жанр,стиль:
Vocal Trance / Uplifting Trance / Progressive Trance
Дата релиза:
05/04/2014
Битрейт аудио:
320 kbps / 44100Hz / Joint Stereo
Тип рипа:
unmixed tracks
Кол-во треков:
25
Размер:
399 mb
Треклист:
01. Arcane Science Feat. Melissa Loretta - Still Feel (You Here) (Intro Mix)
02. Existone Feat. Hayley Parsons - August Aromas (Vocal Mix)
03. Ben Preston Feat. Susie - Remember Me (Daniel Kandi`s Flashy Tribute Mix)
04. Heatbeat Feat. Jeza - Light Up (Original Mix)
05. Arty - Twilight Tonight (Original Mix)
06. Dave Graham Feat. Cat Martin - Love Always Fades (Radio Edit)
07. Andy Duguid Feat. Leah - Miracle Moments (Marc Simz Remix)
08. Ruby & Tony Feat. Lo-Fi Sugar - You'll Be Mine (Gerry Cueto Remix)
09. Dennis Sheperd & Cold Blue Feat. Ana Criado - Fallen Angel (Album Extended Mix)
10. Sun Decade Feat. Emma Lock - Got Me (Tritonal Remix)
11. Richard Durand Feat. Hadley - Run To You (Original Mix)
12. Iris Dee Jay Feat. Maria Opale - Come To Me
13. Linnea Schossow - Someone Like You (Original Mix)
14. Adiva Feat. Madelin Zero - 2 Hearts (Original Mix)
15. John O'Callaghan Feat. Audrey Gallagher - Bring Back The Sun (Original Club Mix)
16. Marlo Feat. Jano - The Island
17. Shogun Feat. Emma Lock - Imprisoned
18. Giuseppe Ottaviani Feat. Faith - Angel (Walsh & McAuley Remix)
19. Sean Bay Feat. Antonia Lucas - Leave This World Behind (Club Mix)
20. Jonas Steur Feat. Jennifer Rene - Fall To Pieces (Original Mix)
21. Cosmic Gate Feat. Emma Hewitt - Not Enough Time (Club Mix)
23. Pedro Del Mar & ReOrder Feat. Fisher - Reaching Out (Pedro Del Mar Remix)
24. Gaia - Tuvan (Original Mix)
25. Southern Fraiz Feat. Irena Love - Afterclouds (Original Vocal Mix)
Информация
Посетители, находящиеся в группе Гости, не могут оставлять комментарии к данной публикации.