Stereo Alchemy - God of Love (2012)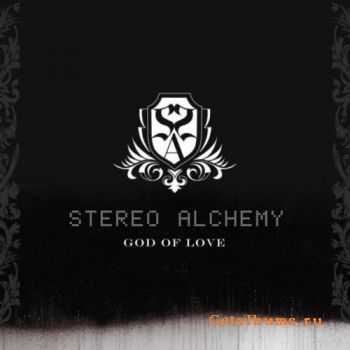 Artist
: Stereo Alchemy
Title Of Album
: God of Love
Year Of Release
: 2012-02-14
Label
: Tin Works / B0072Y2LJ0
Genre
: Trip-Hop / Electronic / Alternative
Format
: mp3/FLAC[log,cue,tracks]
Quality
: 320/Lossless
Total Time
: 43:46 min
Total Size
: 100/283 MB
Tracklist:
1. A Rapture 3:51
2. Unbound 3:44
3. God of Love 5:23
4. She Walks in Beauty 3:48
5. Is It Possible 3:15
6. Monster of the Sky 5:30
7. To Eternity 6:32
8. My Heart's Fit to Break 3:57
9. Young Lovers 4:07
10. Love Is Love 3:24
Stereo Alchemy is not afraid to be called a little pretentious. Perhaps that's why they call their signature sound 'decadent electronica': a seductive blend of trip hop, post punk, and synth pop.
In their debut release 'God of Love', Stereo Alchemy patterned their sonic palette after the darkness of the early-90s electronica scene. Their lyrical inspiration, however, came from a much older source: Renaissance and Romantic Era poetry. Indeed, the 10 songs on 'God of Love' are all adaptations of poems about love and death, by the likes of iconic writers Christina Rossetti, John Donne, and Lord Byron.
But while the unorthodox pairing of 18th-century English verse with trip hop beats might give some pause, cutting-edge style-makers in the fashion world have been the first to embrace their sound. GQ Magazine selected their title track for a behind-the-scenes look at Victoria's Secret model Candice Swanepoel. And Lindsay Lohan, in a provocative video for Muso Magazine, shed her clothes to their setting of Thomas Carew's 16th-century erotic poem 'A Rapture'. (The extended cut of the video is being re-released as the group's official music video for 'A Rapture'.)
With its exploration of the themes of love and death, 'God of Love' hearkens to the concept albums of another era. But armed with catchy melodies, meticulously crafted songs, and contemporary influences ranging from dubstep to electro house, Stereo Alchemy could very well find themselves a wide mainstream audience.
Информация
Посетители, находящиеся в группе Гости, не могут оставлять комментарии к данной публикации.