The Sound Defects - The Iron Horse (2008)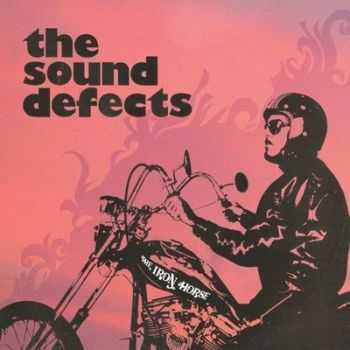 Исполнитель:
The Sound Defects
Альбом:
The Iron Horse
Год выхода: 2008
Страна: USA
Жанр: Nu Jazz / Trip-Hop / Funky Breaks
Время: 43:09 min
Качество: vbr
Размер: 64.5 Mb
Треклист:
1. Theme From The Iron Horse (4:32)
2. Angels (5:04)
3. Johnny Law (2:25)
4. Poppin' Wheelies (2:01)
5. War (4:26)
6. Oh My (1:24)
7. You're Mine (1:34)
8. Take Out (4:45)
9. Dreaming About Dreams (1:15)
10. Da Da Da (1:51)
11. The Fuzz (3:57)
12. Jean Jacket John (1:11)
13. Ain't Right (3:28)
14. Plan B (1:52)
15. Peace (3:24)
Hailing from the crossroads of America, it is only fitting that the brainchild of wunderkind producer, Brian Witzig - The Sound Defects distill a mighty unguent of sonic elements. Steeped firmly in the golden era of production with one practiced hand in sampling and arrangement and the other dirty with the dust of digging crates, The Sound Defects provides the perfect soundtrack for your next cinematic adventure.
Here on their second foray, The Iron Horse, Witzig has created a masterful blend of tracks which function as a resonant travelogue through a criminal American subverse. Bad guys careen through cities looking for their next hit. Johnny Law busts down doors and presses hot steel to the scruff of Jean Jacket Johns face. Angels and devils do battle upon the byways of a nation in turmoil.
Fearing none and with nothing to lose, The Sound Defects gallops on with this funky break-away album. Including smoothed-out jazz style motifs and heavy rock elements all laced with a thick offering of masterful breaks and kicks, there are very few moods which this gem does not touch.
www.sounddefects.com
Информация
Посетители, находящиеся в группе Гости, не могут оставлять комментарии к данной публикации.