SIG - Sad Mirror (2011)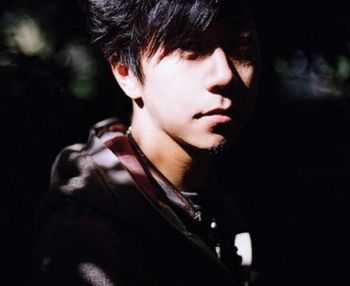 SIG, чье настоящее имя Чэнь Цзянь , родиkcz в Циндао, провинция Шанхай, Китай представляет так называемую, затаенную электронную музыку . Интеграция различных музыкальных стилей , а также поэзии, культовых фильмов и восточных религий , создавая свой ​​собственный уникальный стиль музыки , влажный и противоречивый , широкий, с глубокими океаническими текстурами . Впитайте и вы его параноидальные биты и таинственную атмосферу деталей духовности.
Tracklist:
1.Clockwork Password 03:50
2.Lost in Tsingdao 04:15
3.Third Eye 04:24
4.Shade of Flower 02:40
5.Sad Mirror 02:18
6.The Sixth Sea 05:56
7.Secret Nurse 05:20
8.Over the Crowd 04:38
9.B.J.S 04:27
10.Final Tree 04:39
11.Perfume Maze 06:29
турбо 320
русфолдер 320
Информация
Посетители, находящиеся в группе Гости, не могут оставлять комментарии к данной публикации.