Statue Stance - Nomads Notepad (2015)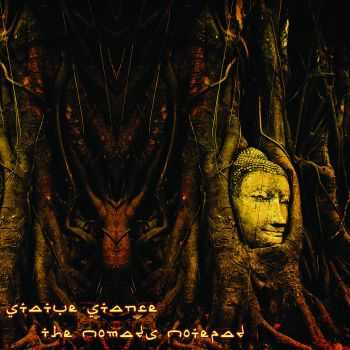 "The recent tragedy in Nepal saddens me. It is by far the most peaceful country I have had the privilege to visit, with some of the most gentle, selfless people I've met and this disaster is devastating."
The album was recorded whilst producing Indian Ink as RamRam Ssadhu with Bambu Hands, together we chose the name Statue Stance and the name of the project was intended to be a follow up to Indian Ink entitled... Nepal: The Nomads Notepad. Entirely produced by Bambu Hands the songs I wrote were memoirs of my experiences leaving India & crossing the border into Nepal.
All proceeds from this album will be forwarded to the D.E.C please give generously during this difficult, heart wrenching time.
Tracklist:
1.Nomads Notepad 04:02
2.Duel Forms 04:13
3.nfinite Discipline 03:21
4.Meditation Maps 04:02
5.Golden Elephants 01:30
6.Agni Fire BAba 03:37
7.Whistling Wind 03:17
8.Hanuman 03:57
9.Shiva 03:09
10.Kali 04:34
11.Bhairava 03:14
бендкэмп
турбобит
Download Statue Stance Duel Forms for free
from pleer.com
Download Statue Stance Whistling Wind for free
from pleer.com
Информация
Посетители, находящиеся в группе Гости, не могут оставлять комментарии к данной публикации.