Jang MP - At Dawn EP (2015)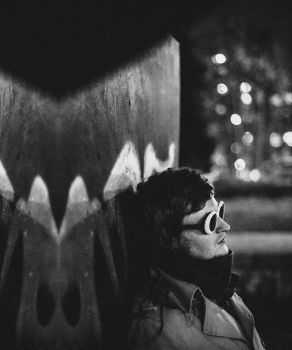 Jang MP from lithuania presents his first EP called "At Dawn" Enjoy!
Born and raised in a small Lithuanian town Anyksciai, Jang was fascinated by electronic music, as well as Hip-Hop and Punk Rock cultures since early youth. In 2008 the artist recorded an underground rap demo CD "Yang MP - Yang Mp". Shortly afterwards, in summer of the same year, a project named E.T.N.B. was formed as a form of rebellion against the system, cheap music and synthetic feelings. Jang participated in the project as a vocalist, producer and manager. E.T.N.B. left a significant influence on development of post-shitcore and brutal avant-pop in Lithuania. In 2010 Jang relocated to the capital city Vilnius and in 2013 the last E.T.N.B. album "Elektroninis Velnias" ("Electronic Devil") saw the light of the day. All music was written and produced by Jang. The album was the most successful in the history of E.T.N.B's creative oeuvre. After E.T.N.B. disbanded Jang continued writing music.
A solo album by Jang MP "At Dawn EP", containing 7 records straight from the future, is planned to be released in 2015
Tracklist:
1.At Dawn 06:10
2.Pencils Fom The Sky (ft. Ielf) 03:47
3.Gazelle 03:15
4.M-Ray Are Build 02:07
5.Over The Cliff 03:53
6.Coccyx 03:32
7.Girios (ft. LTZOO) 04:41
бендкэмп
турбобит
Информация
Посетители, находящиеся в группе Гости, не могут оставлять комментарии к данной публикации.