emancipator - Live In Athens (2015)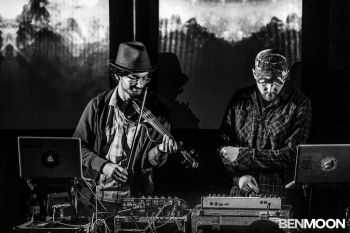 Very excited to announce "Live in Athens" which is the first Emancipator Ensemble live album. It was recorded on 2/22/14 at one of our favorite venues, The Georgia Theatre in Athens, GA.
Tracklist:
1.When I Go (Live) 05:31
2.Soon It Will Be Cold Enough To Build Fires (Live) 03:23
3.Lionheart (Live) 04:16
4.Valhalla (Live) 05:05
5.Dusk To Dawn (Live) 05:22
6.Merlion (Live) 03:53
7.Smoke Signals (Live) 03:49
8.Elephant Survival (Live) 06:33
9.Diamonds (Live) 03:52
10.Rattlesnakes (Live) 04:04
11.Jet Stream (Live) 03:56
12.The Way (Live) 06:06
13.Anthem (Live) 06:14.
14.Old Devil (Live) 05:47
15.Minor Cause (Live) 05:36
бендкэмп
турбобит
Информация
Посетители, находящиеся в группе Гости, не могут оставлять комментарии к данной публикации.