Ayatollah x WIDOWMAKER - Ayatollah Presents: COLOSSUS (2015)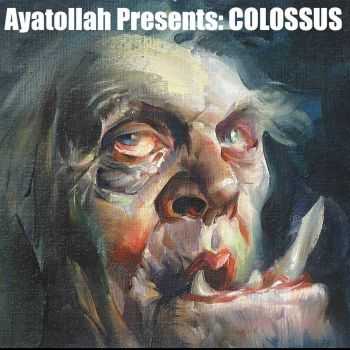 COLOSSUS is a producer trio consisting of legendary producer Ayatollah, Blue Healer of WIDOWMAKER, and Guttah Grey of WIDOWMAKER. This record is boom bap sample based madness at it's finest. A collaborative effort 1.5 years in the making. Vinyl available for preorder now.
Tracklist:
1.Intro/Brain Cells Are Lit 03:29
2.Cold Blooded 03:13
3.Laika 03:33
4.Guilty As Charged 02:18
5.Spell Under (Interlude) 00:32
6.Tsunami 02:25
7.Out My Way 03:04
8.Wildlife 03:51
9.Juniper (Interlude) 00:43
10.My Deepest Sympathy 03:42
11.Kings 02:23
12.Another (Interlude) 00:36
13.Watch Me Rise 03:12
14.Little Red Book 03:28
15.What Can I Hope For 03:59
16.The Clouds 04:30
17.The Hardcore 03:51
18.Dennys (Interlude) 00:27
19.Nibiru 03:08
20.Bop To The Beats 02:46
21.Wretched Mutations 04:27
русфолдер
турбобит
Информация
Посетители, находящиеся в группе Гости, не могут оставлять комментарии к данной публикации.