Eddie Logix - Ronnie Remains (2015)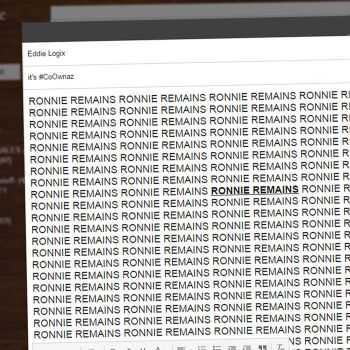 A collection of tracks salvaged from emails sent throughout the course of my beat making career. Material that would otherwise be lost after having computers, hard drives, and equipment stolen from my home studio. Emails are cool and the Internet is awesome. T.Hanks.
Tracklist:
01. Intruder
02. Martha's Vineyard
03. Fort Worth
04. Collection Plate
05. Another Sky
06. Mustard Gas
07. Gambler Man
08. Robin Hood
09. Contact Hi
10. Acrobotix
11. Sniper on the Roof
12. Please and Thank You
13. Insensitive
14. No Need 2 Cry
15. Flying Machine
16. Eastside Story
17. Sliced Bread
18. Pop Tarts
19. Walter Payton
20. Tangerine Queen
21. Lord Humungus
русфолдер
турбобит
Информация
Посетители, находящиеся в группе Гости, не могут оставлять комментарии к данной публикации.