Seneptika - Eveseneptika EP (2015)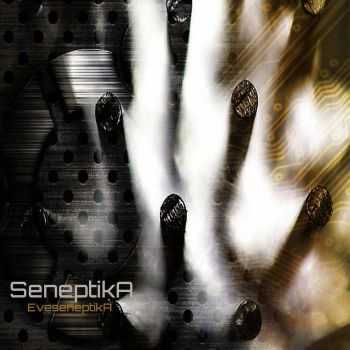 Seneptika is a talented project of a young protagonist Dmitri that comes from the heart of Russia, Moscow. Musically, the project is divided into a surfaces that combines modern electro and elements of idm. In the songs can be heard atmosphere of Canadian ebm projects in combination with idm structures and post-industrial atmospheres. Down tempo surfaces and charismatic atmospheres floats on a waves of pulsating surfaces in which are boosting industrial compositions and melancholic lines. This EP is a precursor to the debut album that could be finished later this year. As a bonus on this project have contributed with its bold remixes already verified label fixed stars as : TOD, HEADDREAMER, ISH. RECFRAG. All under the baton of sound by HEADDREAMER. Lose yourself in the waters of industrial electro performed by Russian youth...
Tracklist:
01. Dance with me
02. Nostalgia Rzhavo
03. Reboot me
04. Train to nowhere
05. ISH Reboot me
06. TOD Nostalgia Rzhavo
07. Headdreamer Reboot me
08. RecFrag Reboot me
русфолдер
турбобит
Информация
Посетители, находящиеся в группе Гости, не могут оставлять комментарии к данной публикации.