sk∆itit∆js - Last Chance (2015)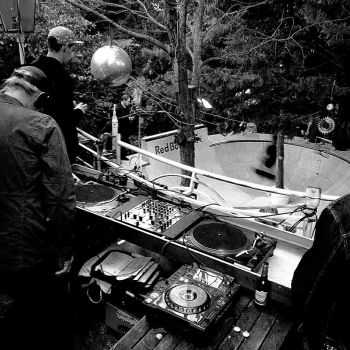 Skaititajs (pronounced [sky-tee-tys]) is Latvian electronic music producer Jēkabs Vaicis, and "Last Chance" is his debut album.
An engaging, emotional journey through future-garage and electronica in many forms, the album weaves its way through careful instrumentation, broken beats, haunting vocals and strong melodic themes.
A downtempo trip through the musical-mind of this fresh producer which is not to be missed.
Tracklist:
1.Gateway To The Future 05:05
2.Behind The Doors 04:51
3.Maybe Tomorrow 04:09
4.Back To Life 03:33
5.Last Chance 05:02
6.From Heart To Heart 05:24
7.Dream Roads 03:43
8.Blur In My Eyes 04:37
9.Far Away 05:01
русфолдер
турбобит
Информация
Посетители, находящиеся в группе Гости, не могут оставлять комментарии к данной публикации.