LAINEKEN - Long Story Short (instrumental collection) (2014)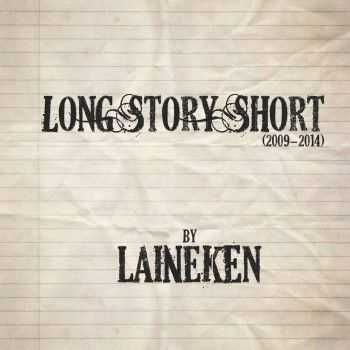 A collection of tracks that I've selected out of my entire portfolio that stand out to me as "milestones" in my production and in my life I guess you could say. Some may not sound the best... (these are all original exports) but I think altogether they make for a pretty good compilation. Enjoy.
Tracklist:
1.Curtain Rise 04:19
2.Bombs 04:18
3.Renaissance 05:07
4.You 02:50
5.Me 02:33
6.Dub Frost 03:58
7.Elohim Hi-Jack (instrumental) 04:48
8.Not My Chair, Not My Problem (instrumental) 02:56
9.All the Lonely People 02:58
10.Sleepwalker Revenge 02:29
11.Deaf Creature 04:33
12.Imaginationariatorium 03:01
13.Sleep Deprived 04:29
14.Weird Stuff 02:40
15.These are the Things 04:03
16.Science Fixshun 05:21
17.4th & King 02:12
18.Lost 03:28
19.Nights in White Satin 04:38
20.Horrible Homework (Lnkn's Late for Class Mix) 13:07
21.Tricks n' Treats (beats on the fly) 18:15
русфолдер
турбобит
Информация
Посетители, находящиеся в группе Гости, не могут оставлять комментарии к данной публикации.