Narkatta - Tomorrow, The Stars (2015)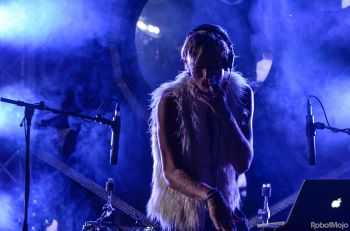 Middle Eastern Bass music meets Mississippi Delta Blues in my debut album. 9 original tracks, each conveying different musical channels from around the world. Inspired by Heinlein's 1955 printed work consisting of pages glued or sewn together along one side and bound in covers, and by space.
Narkatta, [Good Looks NY] picked up the guitar after obsessing over a video of Jimi Hendrix lighting his guitar on fire at Monterey Pop Fest in '67. Idolizing Jimi, he began emulating him by experimenting with amplification and distortion of sounds with an array of guitar pedals. He combined that analog sound with the digital sounds created by his computer
Tracklist:
1.Mississippi Saxophone 06:09
2.Robbin Hood Mentality 02:43
3.Chura Liya Hai Tumne Jo Dil Ko 05:36
4.Circadian Rhythm 04:24
5.Galactic Spheroid 04:21
6.Subterranean Conveyance 04:13
7.Brahmanda, accompanied by sitar 05:13
8.Frequency Expression 04:36
9.Oneirology 04:24
русфолдер
турбобит
бендкэмп
Информация
Посетители, находящиеся в группе Гости, не могут оставлять комментарии к данной публикации.