John Denver & The Muppets - A Christmas Together (1979)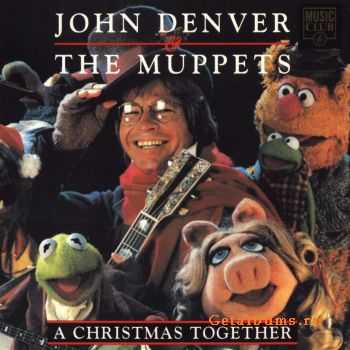 Artist
: John Denver & The Muppets
Title Of Album
: A Christmas Together
Year Of Release
: 1979
Label
: RCA Records / AQL1-3451 / CD
Genre
: Children's / Folk / World / Country / Pop
Format
: mp3
Quality
: CBR 320 Kbps
Total Time
: 34:41 min
Total Size
: 79.7 MB
Tracklist:
1. Twelve Days Of Christmas (4:18)
2. Have Yourself A Merry Little Christmas (1:46)
3. The Peace Carol (2:44)
4. Christmas Is Coming (1:10)
5. A Baby Just Like You (2:52)
6. Deck The Halls (1:33)
7. When The River Meets The Sea (2:36)
8. Little Saint Nick (2:18)
9. Noel: Christmas Eve, 1913 (19:13)
10. The Christmas Wish (2:33)
11. Medley:
1. Alfie: The Christmas Tree
2. Carol For A Christmas Tree
3. It's In Everyone Of Us
12. Silent Night, Holy Night (3:08)
13. We Wish You A Merry Christmas (1:06)
The Muppets have sung with so many people over the years, from Elton John to Tony Bennett, yet it has always seemed like their performances with John Denver were somehow the perfect match. Christmas Together is a delightful--what else?--sing-along collection of Christmas favorites as performed by Denver and the Muppets ensemble. While the usual suspects have more than their say here--Kermit, Miss Piggy--the standout piece is "Twelve Days of Christmas." What could be better than a Muppet a day? Denver leads the critters through a tender "Silent Night," which comes couched in a medley that closes with a rousing "We Wish You a Merry Christmas." "Deck the Halls" is equally raucous--about as raucous as Muppets can get. Listen for the subtle lyric adaptations and the witty exchanges between Denver and his minstrels. Definitely not just for kids. --Steve Gdula
Информация
Посетители, находящиеся в группе Гости, не могут оставлять комментарии к данной публикации.