Olsen and The Hurley Sea - The Hurley Sea (2011)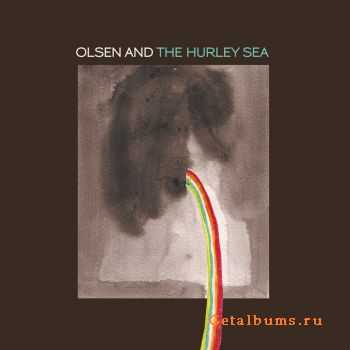 Artist
: Olsen and The Hurley Sea
Title Of Album
: The Hurley Sea
Year Of Release
: 07-01-2011
Label
: YNFND Records
Genre
: Indie / Folk
Format
: mp3
Quality
: 320 Kbps
Total Time
: 41:58 min
Total Size
: 104 MB
Tracklist:
1. At Point Blank Range 03:20
2. Trippin In The Night 02:22
3. As It Shouldn´t Ever Be Needed 04:13
4. On Floor 02:33
5. Dancing In Circles 03:56
6. That´s Not What?? 02:56
7. Into The Rain To Dry 03:53
8. Aimless Invasion 02:55
9. What Luck 03:56
10. A Wish It Could Happen 03:30
11. Changing Tabs 03:09
12. Back In A Minute 03:03
To use the completely banal name "debut album" would, though strictly speaking be correct, is hardly apt, as it is misleading and implies that this band carries around only a short history. Olsen and the Hurley Sea has spent many years on the road…The reviewer describes the album as extraordinary, citing Drag City/Secretly Canadian albums and musicians such as "Jefferson at Rest" by Early Day Miners, "the Magnolia Electric Co" by Songs: Ohia, Will Oldham.
http://ynfnd.bandcamp.com/album/the-hurley-sea
Информация
Посетители, находящиеся в группе Гости, не могут оставлять комментарии к данной публикации.