Maya Solovéy - Maya Solovéy, I​:​II (2011)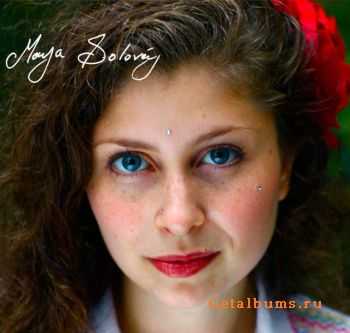 Artist
: Maya Solovéy
Title Of Album
: Maya Solovéy, I​:​II
Year Of Release
: 15-09-2011
Label
: Bandcamp
Genre
: Folk / Indie Pop
Format
: mp3
Quality
: 320 Kbps
Total Time
: 39:40 min
Total Size
: 92.9 MB
Tracklist:
1. Dreamgirls 03:21
2. Touch 04:15
3. The Most 02:19
4. Tonight 03:47
5. American Song 03:04
6. A Escultura 04:34
7. Eu Vi 04:10
8. Como Yo Lloro Por Ti 03:16
9. Na Distante 03:48
10. A Vida 01:56
11. Madreselva 05:10
"Here's a rarity: An original voice who really is original! Drawing inspiration from all over the map, Maya Solovéy has developed a deep, enchanting sound that's unlike anything else out there right now."
-- Tom Moon, music journalist for NPR, Philadelphia Enquirer, and author of 1000 Recordings To Hear Before You Die.
"Maya Solovéy is an exceptional songwriter, possessed of a voice that is haunting, soothing, and erotic all at the same time. Her music, I'm sure, will change the world."
--Bassy Bob Brockmann, Multiple Grammy winning producer/mixer
On her self titled debut album, I:II, Maya has merged the acoustic/folk songwriting tradition into the territories of pop, bossa nova, and even the high drama of cinematic scoring. Her music is a surprising, yet rational marriage between all these cultures--she sings in Portuguese, Spanish and her native English tongue. As a trilingual songwriter, Maya has trained herself in the art of honesty. She recognizes that certain emotions travel through lyrics that could only work sincerely in Spanish, Portuguese, or English because they fit into the languages' cultural continuum and poetic tradition. Remarkably, Maya is able to successfully guide her different cultural influences and musical perspectives into a refined and studied genre of her own making.
mayasolovey.bandcamp.com/album/maya-solov-y-i-ii
Информация
Посетители, находящиеся в группе Гости, не могут оставлять комментарии к данной публикации.