Reuben Bullock - Man Made Lakes (2012)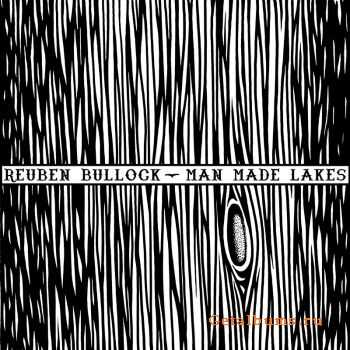 Artist
: Reuben Bullock
Title Of Album
: Man Made Lakes
Year Of Release
: 20-01-2012
Label
: Arch Audio Recording
Genre
: Folk / Indie
Format
: mp3
Quality
: 320 kbps
Total Time
: 46:24 min
Total Size
: 109 MB
Tracklist:
01 bow and arrow
02 broken cheek
03 arms of a dream
04 burial
05 once upon a time
06 country roads
07 how to fight
08 we belong
09 pray for you
10 lullaby
11 avails of loneliness
"Man Made Lakes is the new album from singer-songwriter Reuben Bullock. A sonically rich and finely-textured recording, Bullock effortlessly connects the dots between such touchstones as Bruce Springsteen, Connor Oberst/Bright Eyes, and Neil Young. The album was recorded by producer Lorrie Matheson (Samantha Savage Smith, Ghostkeeper, Rae Spoon) in a small garage studio in Calgary, mostly as a live band, often in a single take. This comes as no surprise, however, as Bullock's band is comprised of some of the finest musicians around. Multi-instrumentalist Scott Munro (Chad van Gaalen, Ghostkeeper), Distance Bullock (whose background in hardcore bands Bring Fire and the Illustrated does nothing to prepare one for the delicate and inventive percussion work featured here), and guitarist Shea Alain round out the ensemble. This quartet has been quickly building a reputation as a killer live band, their soaring four-part vocal hamonies achieving epic heights, always leaving crowds hungry for more. And at the core of all this sits Bullock's songs, which manage to achieve a balance between seemingly disparate elements: the introspective with the anthemic, and the feat of sounding simutaneously ancient and uniquely contemporary. This is undeniably an artist poised for success, and every step of the journey is as exciting as witnessing what will come next"
Информация
Посетители, находящиеся в группе Гости, не могут оставлять комментарии к данной публикации.