The Pines - Dark So Gold (2012)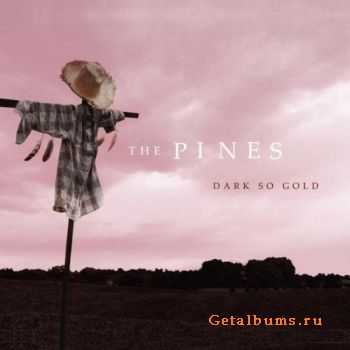 Artist
: The Pines
Title Of Album
: Dark So Gold
Year Of Release
: 2012-01-31
Label
: Red House Records
Genre
: Folk / Indie
Format
: mp3/FLAC(log,cue,tracks)
Quality
: 320/Lossless
Total Time
: 38:42 min
Total Size
: 89/211 MB
Tracklist:
1. Cry, Cry, Crow 3:43
2. If By Morning 3:56
3. All The While 3:49
4. Moonrise, IA 1:49
5. Rise Up And Be Lonely 4:37
6. Be There In Bells 6:09
7. Grace Hill 2:18
8. Chimes 4:02
9. Dead Feathers 4:40
10. Losing The Stars 3:23
There truly is no other band like The Pines. Their distinct blend of dark, atmospheric indie-rock, folk and blues has been described by Rolling Stone's David Fricke as "quietly gripping." On Dark So Gold, their 3rd Red House Records release, Benson Ramsey and David Huckfelt lead up their 7-piece band to invoke all the allure and mystery that permeates through their previous records with 10 songs that showcase the group's expanding sound while exploring new sonic ground. Balancing between their folk roots and indie-rock influences, Dark So Gold is an album poised to break The Pines into the mainstream.
Conjuring rural ghosts, Dark So Gold mixes their rich, poetic lyrics with the sonic landscapes that The Pines have made their signature. Exploring the tension between city and small town and the loneliness that can exist in both, they move through breakups and new beginnings on songs like "If By Morning," "All the While," "Dead Feathers" and the radio-friendly "Chimes." Whether rocking out ("Rise Up and Be Lonely") or playing contemplative instrumentals ("Moonrise, IA" and "Losing the Stars"), The Pines cook up a diverse palette of musical flavors and songs that reflect on cold days, dark nights and the hope that shines in between.
Информация
Посетители, находящиеся в группе Гости, не могут оставлять комментарии к данной публикации.