Sun Kil Moon - Among The Leaves (2012)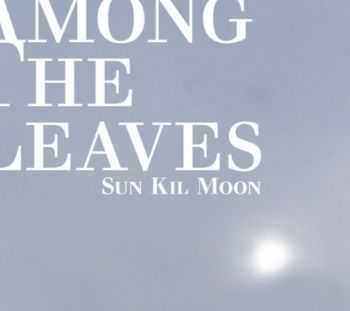 Artist
: Sun Kil Moon
Title Of Album
: Among The Leaves
Year Of Release
: 2012-05-29
Label
: Caldo Verde Records
Genre
: Folk / Indie
Quality
: 320 Kbps
Total Time
: 92:58 min
Total Size
: 211 MB
Tracklist:
1-1 I Know It's Pathetic But That Was The Greatest Night Of My Life
1-2 Sunshine In Chicago
1-3 The Moderately Talented Yet Attractive Young Woman Vs. The Exceptionally Talented Yet Not So Attractive Middle Aged Man
1-4 That Bird Has A Broken Wing
1-5 Elaine
1-6 The Winery
1-7 Young Love
1-8 Song For Richard Collopy
1-9 Among The Leaves
1-10 Red Poison
1-11 Track Number 8
1-12 Not Much Rhymes With Everything's Awesome At All Times
1-13 King Fish
1-14 Lonely Mountain
1-15 UK Blues
1-16 UK Blues 2
1-17 Black Kite
2-1 Among The Leaves (Alt Version)
2-2 The Moderately Talented Young Woman (Alt Version)
2-3 That Bird Has A Broken Wing (Live)
2-4 UK Blues (Live)
2-5 Black Kite (Live)
Among The Leaves is the 5th full length album by Mark Kozelek under the Sun Kil Moon moniker. Played almost entirely on nylon string guitar, this 17-song all original album was recorded between October 2011 and January 2012 in San Francisco. Among The Leaves - words which caught Mark's attention from a John Connolly novel - finds Mark relaxed, singing playfully about his life as a musician while retaining the melancholic spirit of his 20 year catalog
Информация
Посетители, находящиеся в группе Гости, не могут оставлять комментарии к данной публикации.