Kyla La Grange - Ashes (Deluxe Edition) (2012)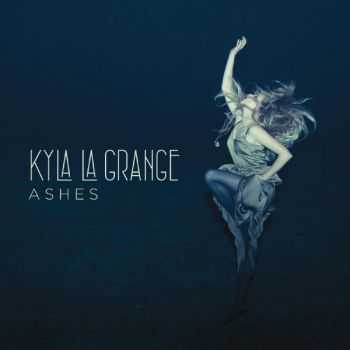 Artist
: Kyla La Grange
Title Of Album
: Ashes
Year Of Release
: 2012-07-30
Label
: Ioki Records
Genre
: Folk / Indie / Singer-Songwriter
Quality
: 320 / FLAC
Total Time
: 58:01 min
Total Size
: 123 / 337 MB
Tracklist:
01. Walk Through Walls (3:55)
02. Courage (4:15)
03. I Could Be (3:24)
04. To Be Torn (4:22)
05. Vampire Smile (2:43)
06. Woke Up Dead (3:36)
07. Been Better (3:40)
08. Heavy Stone (4:11)
09. You Let It Go (2:41)
10. Catalyst (4:05)
11. Lambs / Sympathy (11:38)
Deluxe Edition
12. Love You Better (2:58)
13. Walk (2:46)
14. The River (3:45)
Ashes is Kyla's debut album. "Writing songs was something I always did because I felt like it was the only way I could release all the noise and cluttered emotions inside my head. It was, and is, an escape." Says Kyla.
"It's a place where I can be alone and immerse myself in emotions that I don't really know how to handle in real life."
This is the deluxe edition with three extra tracks.
Информация
Посетители, находящиеся в группе Гости, не могут оставлять комментарии к данной публикации.