Ronny Elliott – I've Been Meaning to Write (2012)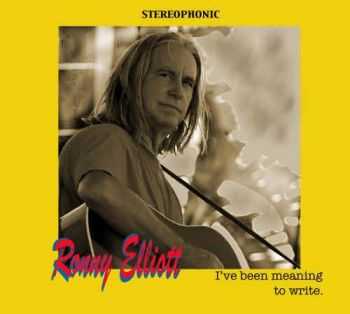 Artist
: Ronny Elliott
Title Of Album
: I've Been Meaning to Write
Year Of Release
: 2012-08-01
Label
: Blue Heart Records
Genre
: Folk, Folk Rock, Americana
Quality
: FLAC
Total Time
: 43:38 min
Total Size
: 228 MB
Tracklist:
1. My Blood Is Too Red
2. Driving Back in Time
3. Goodnight Captain
4. These Dreams
5. A Doctor and a Lawyer
6. Handsome Harry the Hipster
7. Something Bad
8. Nobody's Cool Any More
9. Boys in Hot Rods
10. Jackpot City
11. Heart That Can't Be Broken
12. Jamaica and the Angel
13. Women Leave
14. Lmd
Ronny Elliott has never quite gotten the attention he deserves. He's a fine songwriter with vocal style that sounds like he should specialize in truck-driving songs.
Elliott doesn't generally write about trucks, but he is a fine storyteller — especially when the stories are about busted love affairs.
Elliott's new album, "I've Been Meaning to Write," is one of his best.
Sometimes Elliott sounds like he's wrestling with the syllables before actually releasing them as words. When he sings a tribute to a woman who "... read Dr. Seuss to me, till she got used to me" he's charming you not only with the words but his almost uncomfortable delivery.
On "A Doctor and a Lawyer" Elliott tells a too common tale:
"She took the same vows as I did, I guess she forgot 'em/She sticks to nothin' , nothin' sticks to her/sleepin' her way to the bottom ..."
But it's not all about bad love affairs. On "Handsome Harry the Hipster" Elliott tells the true tragic story of Harry "The Hipster" Gibson, a terrific boogie-woogie pianist and jazz vocalist whose 1944 song "Who Put the Benzedrine in Mrs. Murphy's Ovaltine?" helped destroy his career.
Perhaps Elliott feels kinship with a talented guy who never got the break he should've.
Here's hoping Elliott gets the ears who deserve to hear his music.
Информация
Посетители, находящиеся в группе Гости, не могут оставлять комментарии к данной публикации.