Anne Janelle - Beauty Remains (2012)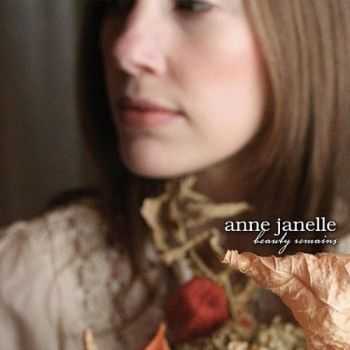 Artist
: Anne Janelle
Title Of Album
: Beauty Remains
Year Of Release
: 2012
Label
: Anne Janelle
Genre
: Folk, Chamber Pop
Quality
: FLAC
Total Time
: 46:20 min
Total Size
: 257 MB
Tracklist:
01 Spark
02 Boots and Baggage
03 Waiting
04 I Don't Know
05 Deep
06 God is in the Details
07 Beauty Remains
08 Frangipani
09 Headed North
10 The Eyes of a Boy
11 That One
12 Orbits and Lace
Having established a reputation as a cellist and modern dancer of note, Anne Janelle reveals her songwriting talents on Beauty Remains, her debut solo album. The twelve-track debut is candid, insightful and alluring, a colourful mix of classical, folk and pop influences. Anne Janelle (formerly Davison) burst onto the folk music scene with True Love Don't Weep (Borealis, 2009), a duo collaboration with James Hill that picked up a Canadian Folk Music Award for best traditional album of the year. This debut duo album topped folk radio charts in North America and opened doors to stages across the continent and beyond.
The release of Beauty Remains (April 21, 2012) marks the beginning of a new chapter for the classically-trained cellist. The album is a feast for the ears. While songs like Spark and Waiting deliver solid writing and singable melody, it's tunes like Orbits and Lace and Deep that surprise with their risky textures and stunning asymmetries. Joining her as co-producer is James Hill who draws on a wide musical palette to perfectly complement Anne's voice and cello. Whether stripped-bare or richly orchestrated, Anne's music swirls with emotion, honesty and sparkle. On stage, she wins hearts with her charm and easy delivery.
Информация
Посетители, находящиеся в группе Гости, не могут оставлять комментарии к данной публикации.