Nick Urb - We Were Able (2012)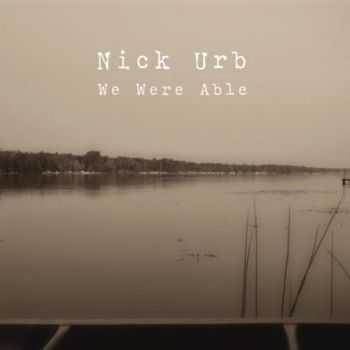 Artist
: Nick Urb
Title Of Album
: We Were Able
Year Of Release
: 2012
Label
: Nick Urb
Genre
: Folk, Acoustic
Quality
: FLAC
Total Time
: 31:55 min
Total Size
: 257 MB
Tracklist:
01 Matter of Time
02 Violet
03 Goodbye for Now
04 We Were Able
05 For a Stranger
06 My Sweet Mind
07 Mirrors
08 My Friend
When you first listen to Nick Urb's music, you will probably assume he is a seasoned acoustic musician. Well, you know what happens when you assume, right? We Were Able is actually Nick Urb's debut album, but you would never know it. His soft, gentle vocals and music arrangements on each song are proof that making music is what he is meant to do.
Along with his musical talent, Nick is also filled with nothing but positive energy. As he states on his ReverbNation bio, "I think there is way too much negative in the world and my music offers me the chance to just escape from all of it. So please just take a listen and hopefully it gives you a place to go." Urb's music will definitely give you a place to go in order to escape. With smooth vocals, relatable lyrics, and a calming blend of instruments, Nick Urb deserves to be put in the same category as artists similar to his style like Brett Dennen, Joshua Radin, and Damien Rice.
On the first track, "Matter of Time," there is a sense of hope and positivity. He knows that things will happen for him one day through his hard work and determination. The use of brushes on the drums gives the song a catchy and almost infectious feeling. "Violet" is bound to be another popular track, in which Urb sings a sweet love song listing everything he loves about the significant other in his life. It'll have ladies saying, "Aww" and might even inspire men to play the song for their significant other if they are having trouble putting their feelings into words.
Информация
Посетители, находящиеся в группе Гости, не могут оставлять комментарии к данной публикации.