Oh Laura - The Mess We Left Behind (Deluxe Edition) (2012)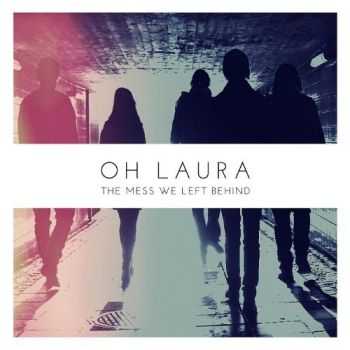 Artist
: Oh Laura
Title Of Album
: The Mess We Left Behind
Year Of Release
: 2012-06-13
Label
: Cosmos
Genre
: Folk, Country, Indie
Quality
: 320 Kbps
Total Time
: 71:33 min
Total Size
: 163 MB
Tracklist:
Disc 1
1.California
2.Prove Me Wrong
3.Seven Days
4.A Way To Make You Hate Me
5.Mess You Left Behind
6.Kennedy
7.Friend Like Me
8.Lucky Tonight
9.Joni Mitchell Song
10.Waiting For Something
Disc 2
1.Release Me (UK version)
2.Black and Blue
3.Raining In New York
4.Thunderbird Motel
5.Turn My World Around (Out Of Bounds - Demo)
6.Prove Me Wrong (Demo)
7.The Mess You Left Behind (Demo)
8.Call To Arms (Live)
9.It Ain't Enough (Live)
10.One Dance
A drowsy, sensual alternative country-rock outfit based in Stockholm, Sweden, Oh Laura were launched into the European mainstream in 2007 thanks to their breakaway hit, "Release Me." The group, which was originally called Laura, grew out of a collaboration between Jörgen Kjellgren and Jocke Olovsson, and eventually expanded to include lead singer Frida Öhrn (recruited by Olovsson, who fell in love with Öhrn's voice when he caught one of her early live performances), bassist Rikard Lidhamn, and drummer Magnus Olsson. Cosmos Records signed the band in early 2006, and Oh Laura's debut full-length, A Song Inside My Head, a Demon in My Bed, hit stores in Sweden later that year. One year later, the album's first single, "Release Me," went platinum in Sweden and was featured in a popular Saab television commercial that aired throughout Europe. The track went on to snag the title of "Song of the Year" at that year's MPA awards.
Информация
Посетители, находящиеся в группе Гости, не могут оставлять комментарии к данной публикации.