Monroe Crossing - The Road Has No End (2012)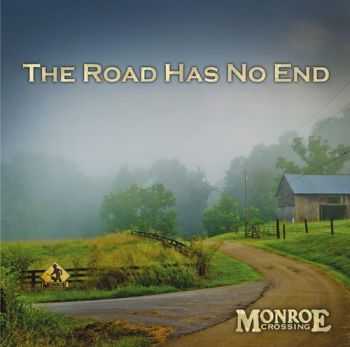 Artist
: Monroe Crossing
Title Of Album
: The Road Has No End
Year Of Release
: 2012
Label
: Monroe Crossing
Genre
: Bluegrass
Quality
: 320 / FLAC
Total Time
: 47:49 min
Total Size
: 109 / 279 MB
Tracklist:
01 Cool Cool Ride
02 Chattanooga
03 Bullet Train
04 Hobos In The Roundhouse
05 Cicada
06 Rain Was Turning Into Snow
07 Foggy River
08 Heavenly Table
09 Easy To Get Lost
10 If The World Were Filled With You
11 Doing My Time
12 Bread & Milk
13 Last Letter Home
14 Long Cool Woman In A Black Dress
The Road Has No End is Monroe Crossing's lucky thirteenth recording. It features nine band originals and some very cool covers. Inspired by our travels, the songs on "The Road Has No End" read like a journal but not necessarily ours. I can assure you that none of us have been "Doing My Time" or "working for the F.B.I."
This recording does, however, capture the fun we've been having traveling with the current lineup of the band. Derek and David have brought new energy and excitement to Monroe Crossing and Lisa has been on a song writting spree. With the new sound comes some new instruments, this is our first record to include resophonic guitar and harmonica played by David.
We've included the lyrics for the original songs below. "Cicada" is a Lisa penned instrumental based on the rhythms of the summer bugs so there are no lyrics there. "Long Cool Woman In a Black Dress" is our Bluegrass version of the well loved Hollies song, a first to the best of our knowledge. "Foggy River," "Last Letter Home" and "Doing My Time" are favorites of ours in the world of Bluegrass and help show our roots. That leaves us with "Hobos in the Roundhouse," a song by our friend, Bill Isles from up near Duluth. He wrote the song in honor of his grandfather who had "Hobos sleeping in the roundhouse tonight." Everytime Bill and Kate sing it, we tear up.
Информация
Посетители, находящиеся в группе Гости, не могут оставлять комментарии к данной публикации.