The Once - This Is A Christmas Album (2012)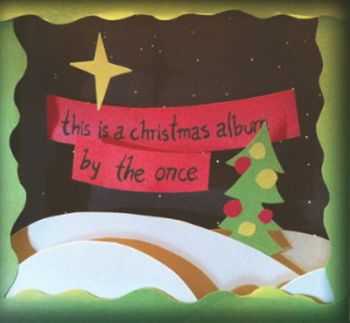 Artist
: The Once
Title Of Album
: This Is A Christmas Album
Year Of Release
: 2012-12-27
Label
: The Once Music Ltd.
Genre
: Folk
Quality
: FLAC
Total Time
: 35:24 min
Total Size
: 231 MB
Tracklist:
1. Cause it's Christmas
2. I Won't Do Christmas Without You
3. I Heard the Bells on Christmas Day
4. Conventry Carol
5. All I Want for Christmas is My Two Front Teeth
6. Christmas Song
7. Gabriel's Message
8. Hark! The Herald Angels Sing
9. The Light in Your Window
10. Oh My Rudolph
The Once have made built their national and international reputation around ticht harmonies, quirky original songs, and heartfelt traditional music from their Newfoundland home. Unlike so many of the raucous bands the Island has produced, the Once favour a quieter and more contemplative Newfoundland repertoire, one that resonates with history and mysticism. Built around the trio of Geraldine Hollett, Phil Churchill and Andrew Dale, the band uses accoustic instruments and a unique blend of vocies to create a sound both spacious and intimate. Having become a major concert draw in Canada, the band are poised for internaitonal success. In between tours, the band decided to record a homemade tribute to the Christmas music that has inspired their own celebrations.
Информация
Посетители, находящиеся в группе Гости, не могут оставлять комментарии к данной публикации.