Jenn Alexander - Walking On The Seam (2012)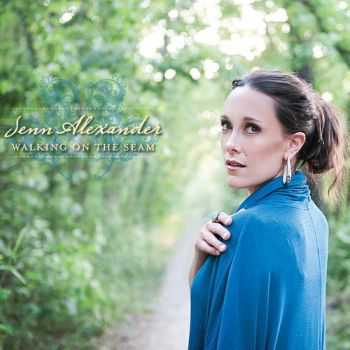 Artist
: Jenn Alexander
Title Of Album
: Walking On The Seam
Year Of Release
: 2012
Label
: Jenn Alexander
Genre
: Indie Pop, Folk
Quality
: 320 / FLAC
Total Time
: 47:16 min
Total Size
: 107 / 278 MB
Tracklist:
1. "Love" 04:01
2. "Bow Down Low" 04:02
3. "Clara's Song" 04:29
4. "Fighting For" 03:39
5. "Peace Indeed" 04:40
6. "All At Once" 03:53
7. "Always Been" 04:05
8. "Next Time" 03:20
9. "Lines Of Grey" 03:52
10. "Babysitter" 03:27
11. "Estuary" 04:07
12. "Silent" 03:41
Not to undermine anything Jenn has done in the past, because her voice has always had a hint of magic intertwined, but something needs to be said about the maturity her voice exudes while laced perfectly within the layered melodies of her 2nd full-length LP. It is quite apperant that not only were the vocals and instrumental recordings given superior detailed attention, but the overall production and engineering processes are also done spectacularly on a granular level. As a wholesome fusion between Enya, country soul and ethereal Christian character, Jenn Alexander not only tells you about her 'Walk On The Seam', she takes you with her. Bravo!!
Информация
Посетители, находящиеся в группе Гости, не могут оставлять комментарии к данной публикации.