Alasdair Roberts & Friends - A Wonder Working Stone (2013)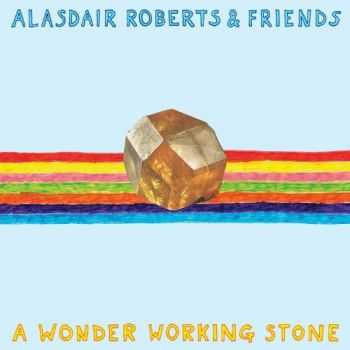 Artist
: Alasdair Roberts & Friends
Title Of Album
: A Wonder Working Stone
Year Of Release
: 2013
Label
: Drag City
Genre
: Folk, Acoustic
Quality
: 320 / FLAC
Total Time
: 67:27 min
Total Size
: 154 / 431 MB
Tracklist:
01 The Merry Wake
02 The Year of the Burning
03 Fusion of Horizons
04 The Wheels of the World,The Conundrum
05 The End of Breeding
06 Song Composed in December,The Bluebell Polka,Rap Y Clyceau Glas
07 Brother Seed
08 Gave the Green Blessing
09 Scandal and Trance,We Shall Walk Through the Streets of the City
10 The Laverock in the Blackthorn,Oganaich An Oir Fhuilt Bhuide,Niel Gow's Lament for His Second Wife
2013 album from the Scottish Folks singer/songwriter (AKA Appendix Out). Alasdair's latest is by turns metaphysical, cosmological, phantasmagorical, topical, personal and universal. This is Alasdair's most ambitious, fully-realized work to date: A Wonder Working Stone continues his long-standing love affair and deeply creative interaction with the traditional music of his native Scotland (and beyond). Roberts delivers his unique 'scordatura' finger style guitar and distinctive tenor vocals with the backing of a core group of among Glasgow's finest, with special guest vocals from Olivia Chaney, as well as appearances from many other fine players on strings, brass, flute and accordion, all of which edify and expand the musical world of Alasdair Roberts and all those friends who listen.
Информация
Посетители, находящиеся в группе Гости, не могут оставлять комментарии к данной публикации.