Boduf Songs - Burnt Up On Re-Entry (2013)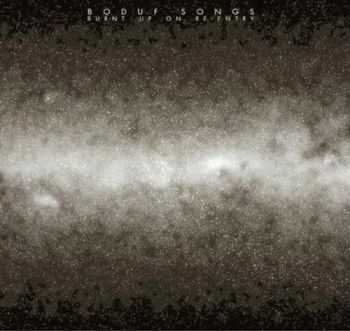 Artist
: Boduf Songs
Title Of Album
: Burnt Up On Re-Entry
Year Of Release
: 2013
Label
: Southern Records
Genre
: Folk, Rock, Experimental
Quality
: 320 / FLAC
Total Time
: 54:39 min
Total Size
: 124 / 299 MB
Tracklist:
01 Fiery the Angels Fell
02 A Brilliant Shaft of Light from Out of the Night Sky
03 The Gateway Sound
04 Song to Keep Me Still
05 Vermin, Rend Thy Garments
06 Everyone Will Let You Down in the End
07 Long Divider
08 Drexelius Sick Man Quarles Emblemes Closed Heaven
09 Between the Palisades and the Firmament
10 Maggot Ending
11 Oh My Overlord
2013 release from musician Mat Sweet AKA Boduf Songs. Burnt Up On Re-Entry is a piece - an infinite space - where dark psychedelics are crafted using a combination of raw electronics, manipulated samples and heavy rock guitar. Where once other instruments were rare interludes betwixt brooding vocals and carefully plucked guitar, now they have a much bigger part to play, shaping entire songs into an animated whole. The song craft on Burnt Up On Re-Entry remains centered around a heavy melodic and melancholic core, which has been prevalent across the entire Boduf Songs canon.
Информация
Посетители, находящиеся в группе Гости, не могут оставлять комментарии к данной публикации.