Richard Thompson - Electric 2CD (2013)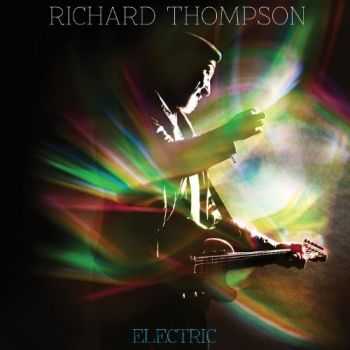 Artist
: Richard Thompson
Title Of Album
: Electric
Year Of Release
: 2013
Label
: New West Records
Genre
: Folk Rock
Quality
: 320/ FLAC
Total Time
: 75:08 min
Total Size
: 171 / 467 MB
Tracklist:
Disc: 1
1. Stony Ground
2. Salford Sunday
3. Sally B
4. Stuck On The Treadmill
5. My Enemy
6. Good Things Happen To Bad People
7. Where's Home?
8. Another Small Thing In Her Favour
9. Straight And Narrow
10. The Snow Goose
11. Saving The Good Stuff For You
Disc: 2
1. Will You Dance, Charlie Boy
2. I Found A Stray
3. The Rival
4. The Tic-Tac Man
5. Auldie Riggs
6. Auldie Riggs Dance
7. So Ben Mi Ch'a Bon Tempo
Guitar and folk music legend Richard Thompson has a brand new studio album, Electric, produced by Buddy Miller. Thompson, named one of Rolling Stone Magazine s 20 Greatest Guitarists, brings a record full of gifted songwriting and virtuosic guitar playing. Electric was made at Buddy Miller s home studio in Nashville, TN. The record features Alison Krauss on the song "The Snow Leopard."
Информация
Посетители, находящиеся в группе Гости, не могут оставлять комментарии к данной публикации.