Southern Tenant Folk Union - Hello Cold Goodbye Sun (2013)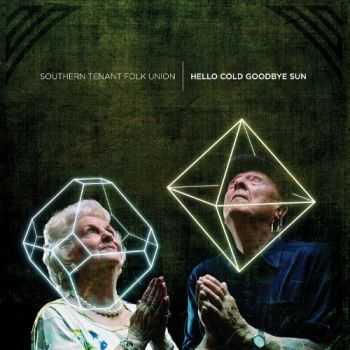 Artist
: Southern Tenant Folk Union
Title Of Album
: Hello Cold Goodbye Sun
Year Of Release
: 2013
Label
: Johnny Rock Records
Genre
: Folk, Bluegrass
Quality
: 320 / FLAC
Total Time
: 42:33 min
Total Size
: 101 / 240 MB
Tracklist:
01 - Goodbye Sun
02 - Dark Passenger
03 - Crash
04 - Men in Robes
05 - Conscience Falls
06 - Relic of a Reasonable Mind
07 - Days by the Seaside With Ice Cream
08 - Chest Freezer
09 - An Duil
10 - Aberdour
11 - Spey River
12 - They Stand Alone
Brand new album from acclaimed and award winning Edinburgh folk and bluegrass collective. Atmospheric and experimental sounding roots music abound on this, their fifth, album. January sees the release of the fifth Southern Tenant Folk Union album 'Hello Cold Goodbye Sun', a collection of new and original material written by five of the collective's members. With a more difficult and emotionally charged pre-production process than on previous albums the band have developed a set of songs that build on some of the soundscape folk from the acclaimed 4th album 'Pencaitland' as well as showcasing the growing songwriting, instrumental and vocal talent from within the band. Originally proposed with a focusing theme of 'modern horror' (as a lyrical and a musical basis for a cohesive album with influence from John Carpenter, Fabio Frizzi and Goblin) the band's ideas diversified and led away before all coming back together finally in the recording studio (once again the album was recorded live in a circle of microphones by Lau sound engineer Tim Matthew). The discovery of Jed Milroy's talent on the clarinet feeds the claustrophobic atmosphere of tracks like 'Crash', 'Chest Freezer' and 'Conscience Falls'. Plus the important addition of guest percussionist Steve Fivey (on Cajon and Djemebe) drives the backbeat of tracks like 'Goodbye Sun', 'Men In Robes' and 'Days By The Seaside With Ice Cream'.
Информация
Посетители, находящиеся в группе Гости, не могут оставлять комментарии к данной публикации.