Griffin House - Balls (2013)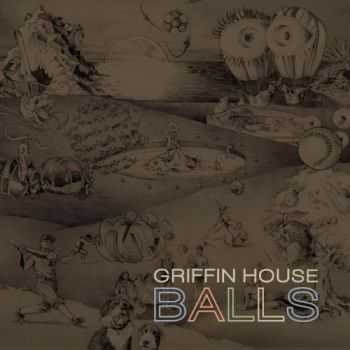 Artist
: Griffin House
Title Of Album
: Balls
Year Of Release
: 2013
Label
: Evening Records
Genre
: Folk, Indie
Quality
: m4a AAC 256 Kbps
Total Time
: 33:51 min
Total Size
: 66.7 MB
Tracklist:
01 Fenway
02 Vacation
03 Go Through It
04 Guns, Bombs, and Fortunes of Gold
05 Real Love Can't Pretend
06 Woman With the Beautiful Hair
07 Colleen
08 Haunted House
09 The Passage
Just discovered Griffin House and it's perfect timing with this new album. I'm loving every song. There is a real and honest emotion. Griffin has a real gift with songwriting. I could listen to this album on repeat for days.
The most powerful part of the music is being able to feel his love of songwriting. He makes music to make music and it's a part of him. There is no forced element. It's pure and ready for ears. Allow this music to make you feel. Take the time to savor it.
Информация
Посетители, находящиеся в группе Гости, не могут оставлять комментарии к данной публикации.