The Trouble with Templeton - Rookie (2013)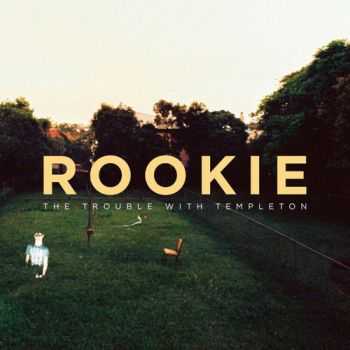 Artist
: The Trouble with Templeton
Title Of Album
: Rookie
Year Of Release
: 2013
Label
: Metropolitan Groove Merchants
Genre
: Folk, Indie
Quality
: 320 / FLAC
Total Time
: 42:22 min
Total Size
: 101 / 274 MB
Tracklist:
1 Whimpering Child
2 You Are New
3 Heavy Lifting
4 Like a Kid
5 Six Months In a Cast
6 Climate
7 I Recorded You
8 Flowers
9 Secret Pastures
10 Soldiers
11 Glue
12 Lint
From the moment this album opens up it is obvious that this isn't a cookie-cutter band. It is also very clear that they have improved out of sight since their debut mini-album Bleeders (basically a solo project by lead singer Thomas Calder), which while being a very good release in its own right didn't have nearly the depth of Rookie. The addition of Hugh Middleton, Betty Yeowart, Sam Pankhurst and Ritchie Daniell to Calder's already proven songwriting ability has made for an album that is very special. From the very first track, Whimpering Child, this album promises something special – and it delivers. From the anthemic Like a Kid to the first single Six Months In a Cast and the bizarre album finale, Lint, this album is filled with songs that show a depth and maturity in their composition that promises big things to come.
Информация
Посетители, находящиеся в группе Гости, не могут оставлять комментарии к данной публикации.