The Incredible String Band - Wee Tam (1968) [Japan Mini-LP CD 2006]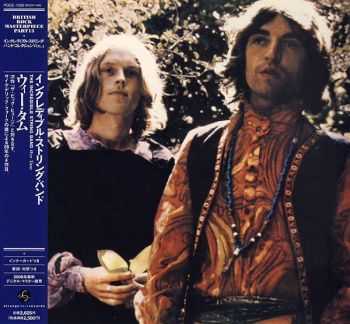 The Incredible String Band - Wee Tam (1968) [Japan Mini-LP CD 2006]
MP3 CBR 320 kbps | 106.65 MB | SCANS | Time: 44:09
Genre: Folk Rock, Psychedelic | Label: Strange Days Records/Warner Music Japan Inc. | Cat.#: POCE-1035 (WQCP-496)
Wee Tam and the Big Huge is the fourth album by the Incredible String Band, released in Europe as both a double LP and separate single LPs in November 1968. In the US, however, the two discs were released separately as Wee Tam and The Big Huge.
The album is considered by many to be, along with its predecessor The Hangman's Beautiful Daughter, the best work the band ever produced. Consisting of a very varied selection of songs by Robin Williamson and Mike Heron, with intriguing and poetic lyrics, the album is rich with eclectic and adept instrumentation and arrangements. Around 15 instruments are featured, played mainly by the two band members Williamson and Heron but also, in supporting roles, on a few tracks by Rose Simpson and Licorice McKechnie.
Wikipedia
Track Listing
1. Job's Tears (6:48)
2. Puppies (5:24)
3. Beyond The See (2:21)
4. The Yellow Snake (2:09)
5. Log Cabin Home In The Sky (4:04)
6. You Get Brighter (5:49)
7.
The Half-Remarkable Question
(5:06)
8. Air (3:18)
9. Ducks On A Pond (9:10)
Produced by Joe Boyd
THE BAND
Robin Williamson - Bass, Composer, Drums, Drums (Bass), Flute, Gimbri, Guitar, Harpsichord, Irish Harp, Kazoo, Liner Notes, Organ, Percussion, Piano, Sarangi, Violin, Vocals, Whisper, Whistle
Mike Heron - Bass, Composer, Guitar, Harmonica, Harpsichord, Organ, Percussion, Sitar, Vocals, Washboard
Licorice McKechnie - Irish Harp, Percussion, Backing vocals
Rose Simpson - Violin, Percussion, Backing vocals
*****
Download
Uploaded
|
Turbobit
|
Rusfolder
Информация
Посетители, находящиеся в группе Гости, не могут оставлять комментарии к данной публикации.