Craig Finn - Clear Heart Full Eyes (2012)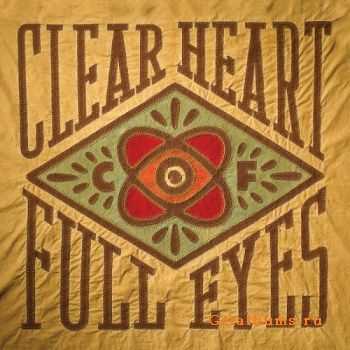 Artist
: Craig Finn
Title Of Album
: Clear Heart Full Eyes
Year Of Release
: 24-01-2012
Label
: Vagrant Records
Genre
: Rock / Alt-Country
Format
: mp3/FLAC(log,cue,tracks)
Quality
: 320/Lossless
Total Time
: 44:33 min
Total Size
: 101/299 MB
Tracklist:
01. Apollo Baby (5:46)
02. When No One's Watching (3:46)
03. No Future (3:44)
04. New Friend Jesus (3:10)
05. Jackson (3:19)
06. Terrified Eyes (4:47)
07. Western Pier (3:52)
08. Honolulu Blues (4:15)
09. Rented Room (4:36)
10. Balcony (3:13)
11. Not Much Left Of Us (4:11)
His solo debut sees Craig Finn abandoning the Hold Steady's trademark Springsteenesque bar blues. There are no "whoah whoahs", and the songs don't blaze out of the speakers as if they were racing each other home. Instead, beautiful slide guitars and gentler country rockers frame a more narrative style occasionally reminiscent of Lou Reed's New York. What could have sounded underpowered focuses the attention on Finn's marvellous storytelling. No Future's opening couplet, "By the way you picked up the phone, I knew you weren't gonna die/ February is as long as it's wide" brilliantly illustrates his ability to set a scene in seconds. Elsewhere, Rented Room and Not Much Left of Us find bleak beauty and new twists in Finn's favoured themes of love and abandonment. But amid the usual tales of self-destruction, there's a new lightness to songs such as New Friend Jesus, a comical chronicle of the benefits and otherwise of associating with Christ, whose stigmata wounds impact on baseball: "People say we suck at sports, but they don't understand, it's hard to catch with holes right through your hands."
Информация
Посетители, находящиеся в группе Гости, не могут оставлять комментарии к данной публикации.